Candy-washing machine-8kg rapido series – ro1284dwme/1-s
In stock
Compare
Description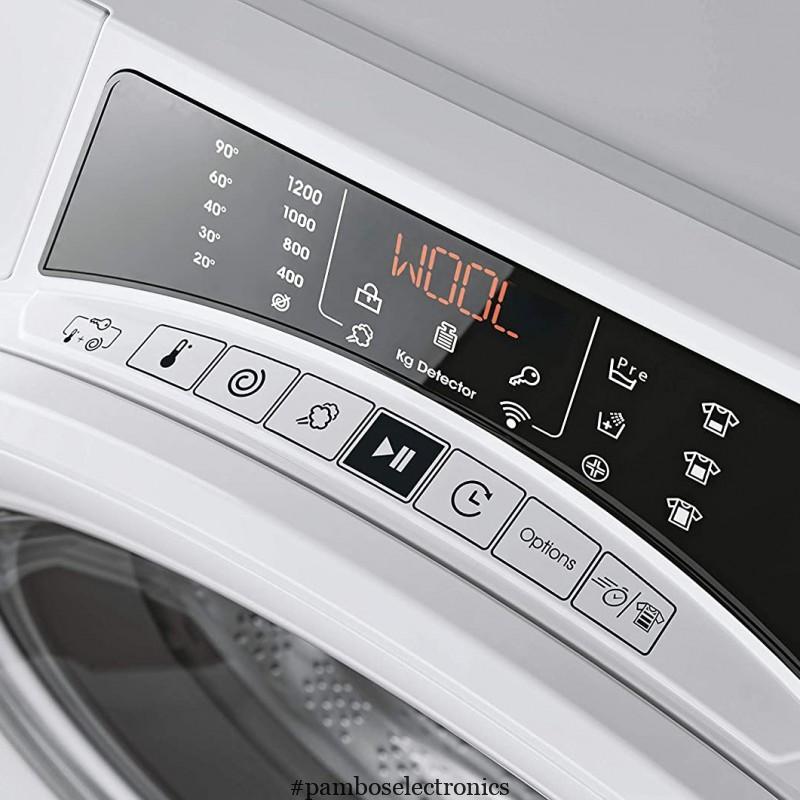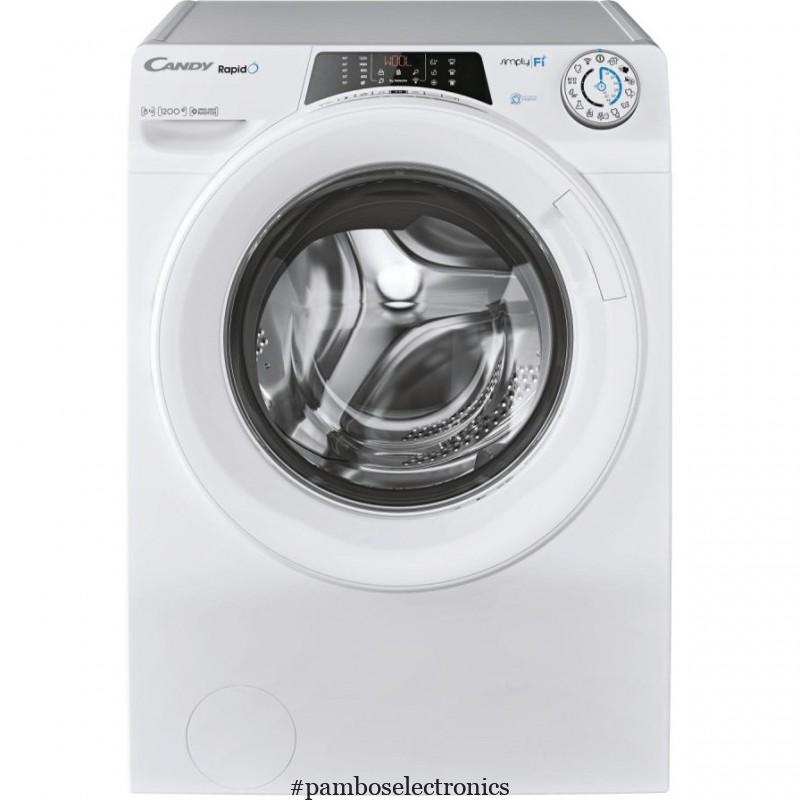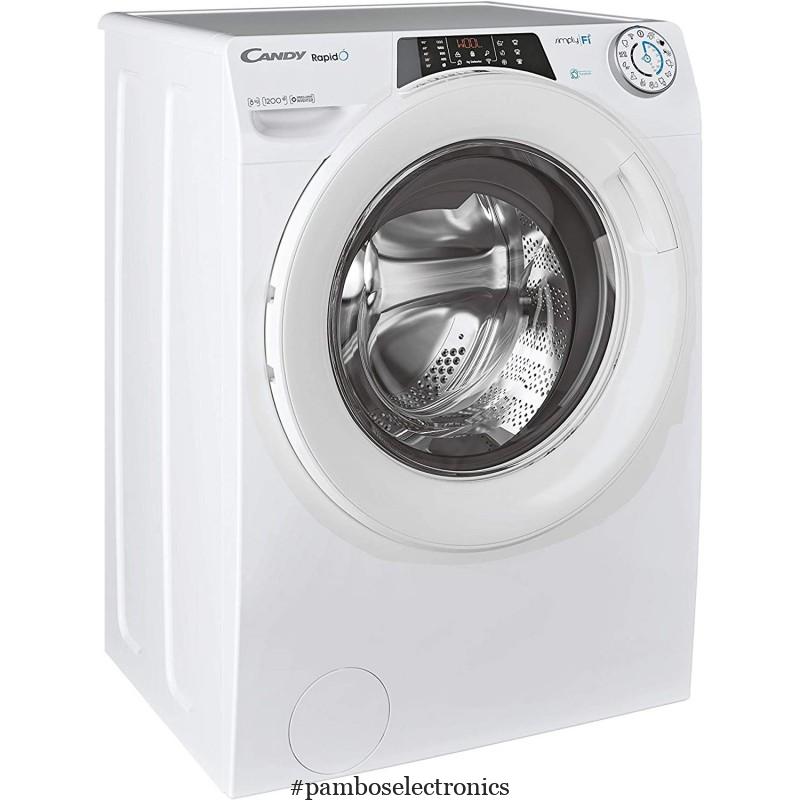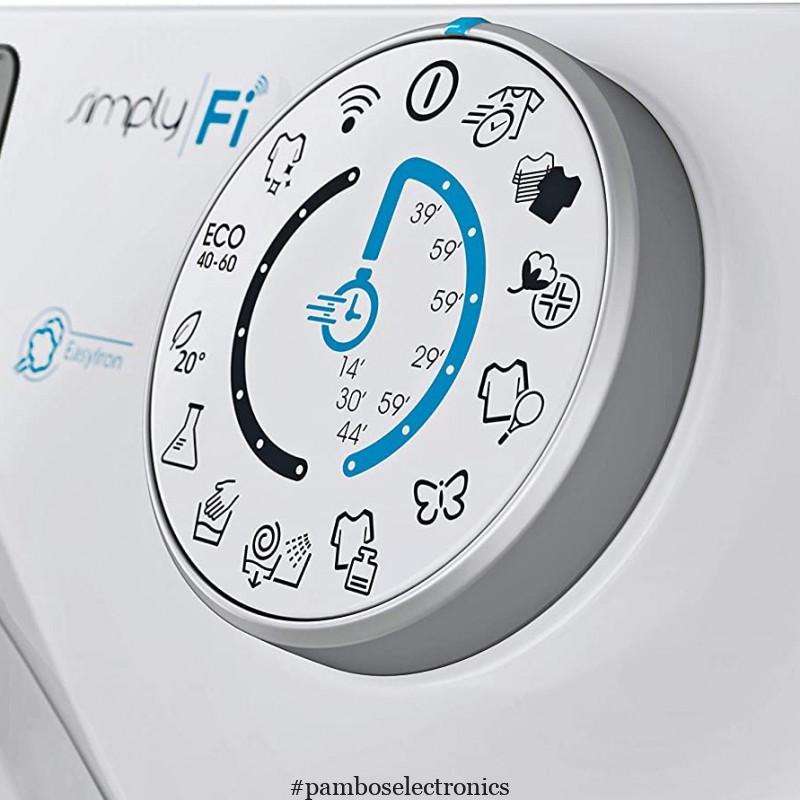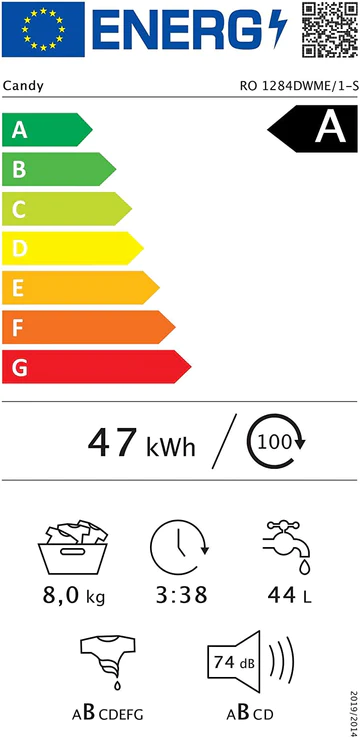 Model: RO1284DWME/1-S
Washing Capacity: 8Kg
Spin Speed: 1200rpm
Candy RO1284DWME/1-S Washing Machine with 8Kg washing capacity, A energy class, from RapidÓ Series. Features 9 fast and efficient programs – an innovation on the market, for maximum time saving, Steam function and WiFi control through the simplyFi app.
HighLights
RapidÓ Cycles: With the hustle and bustle of the modern lifestyle, time is a precious commodity in our lives. that's why the new Candy RapidÓ washing machines bring smart solutions: fast and efficient programs for everyday washing, with time savings and a better quality of life. Thanks to a set of as many as 9 fast and efficient programs- an innovation on the market, RapidÓ washing machines save precious time without worry about unsatisfactory washing results , so that you can dedicate yourself to the activities you prefer.
Snap&Wash: With the exclusive Snap&Wash function, available via the Candy simply-Fi app, the optimal quick program is at your fingertips! Simply take a picture (Snap) of the prepared laundry to get the optimal suggestion for a quick program. This function also adjusts the optimal temperature and spin speed.
Quick&Clean: The exclusive Quick&Clean technology mixes water and detergent into one, highly concentrated solution. The machine sprays the solution into the drum under a high-pressure jet, which penetrates deep into the fibers of the fabric. This new technology increases the washing power and thus makes it possible to lower the normal washing temperature: you can achieve washing results from 40° to 20°, 60° results at 40°, as well as deep cleaning of heavily soiled clothes at 60°.
Daily Hygiene: Choose the " Daily Hygiene " fast program for thorough laundry. Although it lasts only 59 minutes , this program maintains the temperature at 60°C during almost the entire cycle, thus providing protection against allergens, mites, bacteria and other factors that can adversely affect the health of your family members. simply-Fi: Thanks to the Candy simply-Fi mobile application, you can easily control the machine wherever you are. Check the working condition of the machine, use additional programs or even ask the machine for advice, directly via the Wi-Fi network.
Steam Option: Did you know that with the Steam option you can shorten the ironing time? By activating this special function, the fibers of your clothes will be more relaxed, just like you.
Speed-Drive Inverter: The Speed-Drive Inverter is an innovative and durable brushless motor. It is capable of increasing cleaning power by up to 50% (compared to a standard motor), while reducing energy consumption and irritating vibrations.
Programs: Special 39′ (4Κg) | Mix & Coloured 59′ (8Kg) | Perfect Cotton 59′ (4Kg) | HygienePlus 59′ (2Kg) | SportPlus 39′ (2.5Kg) | Delicate 59′ (2.5Kg) | Rapid 14′ (1.5Kg), 30′ (2.5Kg), 44′ (3.5Kg) | Wool/HandWash (2Kg) | Synthetics (4Kg) | 20oC (8Kg) | Cotton (8Kg) | Cotton Eco (8Kg)
FAQ:
***If you choose the option of Delivery and Installation; it includes: FITTING on the Existing Provisions!
What does not include:
Hydraulic setup
Electrical setup
Water supply & sewerage extensions
Cutting-shaping furniture