The 42 "wall mount TV – Sih 4way gives you the convenience of a wall-mounted TV with the use of quality SIH.
4 way movement max load 50kg tilt, pivot, swivel (left and right), fold mounting patter (WxH): 415 x 400mm, Including Vesa 200,
Diameter: 8 " Power: 16.8W Speeds: 2 Protective grill / 3 metallic impellers Bronze motor size 50x20mm Color: Red
-4%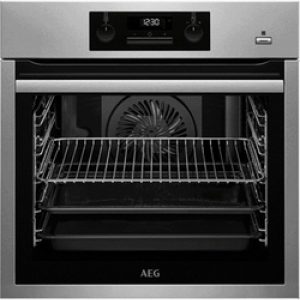 AEG BPS351120M SteamBake SteamBake with a capacity of 71lt, energy class A +, cracked for easy cleaning and with PlusSteam for perfect steam cooking.
-9%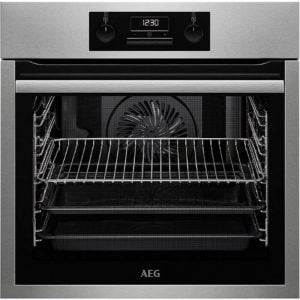 Aeg BES331110M Built in Oven with Inox Antifingerprint design, 71L capacity and A energy class. It features 8 cooking modes, electronic programmer UniSight, removable door with removable glass for even easier cleaning, folding grill and FloodLight halogen lighting focusing 100% food without dazzle.
Bluetooth music center with top loading CD / MP3 Players, Ideal for wireless connection via Bluetooth (A2DP, range approx 15m) with such
-8%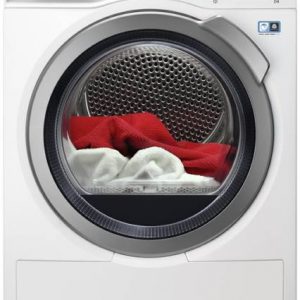 Freestanding tumble dryer with heat pumb techonogy. Can dry everything, from the most delicate woolen sweater to the silk fleece to the
Power, W / Diam., mm, Right Front: 1900W/70mm Left front – Power/Diameter: 1000W/54mm Power, W / Diam., mm, Right Rear: 1900W/70mm Rear – Power/Diameter: 2900W/100mm Max
Aeg HK774400FB autonomous ceramic induction hob with modern  Pure Black Design. It has 4 cooking zones, OptiHeat control, Ökö Timer, Bridge function and Stop & Go function
Hood hood type: island suction power IEC: 175 m3/h – 524 m3/h, intensive: 779 m3/h controls: sensor controls: sensor panel speed count:
Model: L6FBG48S Washing Capacity: 8Kg Energy Efficiency Class: A+++ -30% Spin Speed: 1400rpm OKOInverter Motor ProSense Technology SoftPlus function
INFRARED R/C BLUE ILLUMINATED DISPLAY CLLOST USB 2 DETACHABLE SPEAKERS HEADPHONE JACK 3.5MM CD PLAYER RADIO ALARM FUNCTION POWER SUPPLY 230/50HZ /10W
Showing 1–12 of 658 results