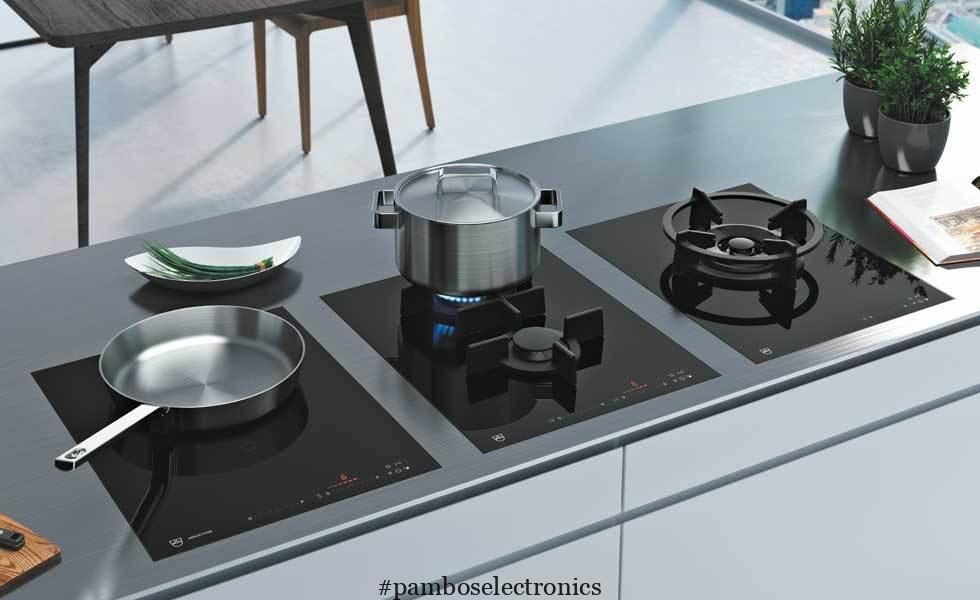 A cooking appliance, or the flat top part of a cooker, with hotplates or burners.
Power, W / Diam., mm, Right Front: 1900W/70mm Left front – Power/Diameter: 1000W/54mm Power, W / Diam., mm, Right Rear: 1900W/70mm Rear – Power/Diameter: 2900W/100mm Max
Aeg HK774400FB autonomous ceramic induction hob with modern  Pure Black Design. It has 4 cooking zones, OptiHeat control, Ökö Timer, Bridge function and Stop & Go function
  AMICA – INOX TREBLE SECURITY GLASS – 8 COOKING PROGRAMS : INOX Built in, multifunction oven with INOX exterior. 8 oven
-7%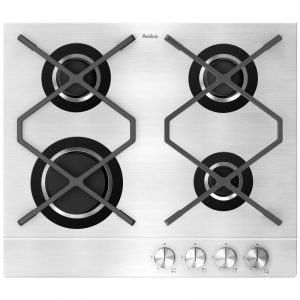 Technical data Height 4,6 cm Width 59 cm Depth 52 cm Net weight 10 kg Type of hob: Gas Hob surface Inox
-16%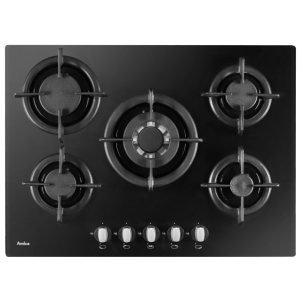 Integrated control panel Front panel control 70 cm Single cast iron grates Glass without grinding Burner anti-flow protection When the flame goes
Technical data Height  4,6 cm/Width  60 cm/Depth  52 cm Net weight  11,7 kg Type of hob:  Gas Hob surface  glass Controls:  Knobs
-14%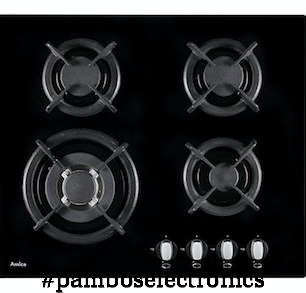 The gas burners on the ceramic glass combine the advantages of cooking on gas with high aesthetics of the glass surface. The ease of cleaning the board significantly improves the comfort of use.
-17%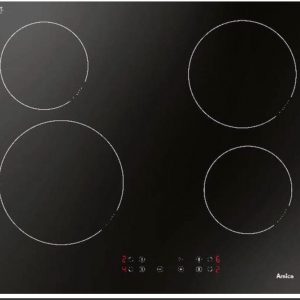 Amica ceramic hobs 4 zones: Panel type : Ceramic Connection power [ W] : 6500 Width [ cm ] : 57.6 Depth [ cm ] : 51.8
Ceramic plate 30 cm wide, sensor-controlled with 2 heating fields.
-11%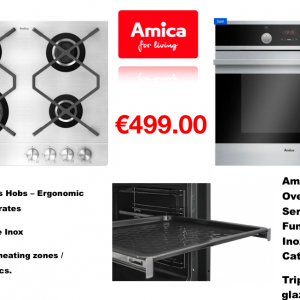 Amica – gas hobs – ergonomic cast iron grates: Technical data Height 4,6 cm Width 59 cm Depth 52 cm Net weight
-10%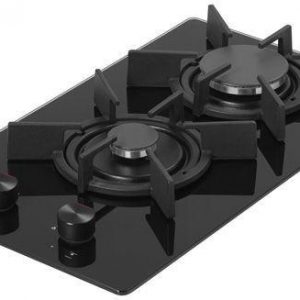 The Amica PVC 3410 is a classic design of a built-in gas hob that is the perfect choice for those who prefer traditional appliances. Due to the two different cooking zones on the appliance, it is also possible to use different sized pans and pans. The knobs allow you to set the cooking functions you need.
Technical data Height 10,5 cm Width 89 cm Depth 52 cm Type of hob: Gas Hob surface glass Type of finish: glass Controls: Knobs Hob colour Black Number of heating zones / burners 5 pcs. Heating zones Auxiliary burner 4 cm (1 kW) Standard burner 6.5 cm (1.8 kW): 2 pcs. WOK burner 13,0 cm (2,8 kW) Functionality Flame safety valve Cast iron pan support Auto ignition in the knob Flame safety valve The hob will cut off the gas supply immediately if the flame is accidentally extinguished. This way, cooking will always be safe.
Showing 1–12 of 47 results