Has two burners (one high speed; the other standard).
Ceramic plate 30 cm wide, sensor-controlled with 2 heating fields.
-10%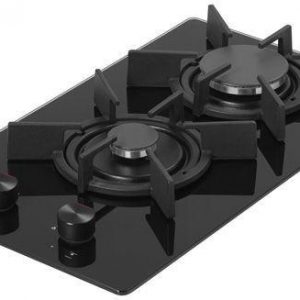 The Amica PVC 3410 is a classic design of a built-in gas hob that is the perfect choice for those who prefer traditional appliances. Due to the two different cooking zones on the appliance, it is also possible to use different sized pans and pans. The knobs allow you to set the cooking functions you need.
DOMINO 2 CERAMIC HOBS ZONES CERAMIC GLASS KNOB CONTROL WITH 9 POWER LEVELS RESIDUAL HEAT INDICATOR CHILD SAFETY LOCK LEFT REAR ZONE
COLOUR INOX GAS HOB 60CM 2 COOKING ZONES ENAMELED STEEL LEFT REAR ZONE POWER 1750 RIGHT REAZ ZONE POWE 3000 DIMENSIONS H