Sharp qwna1df45eweu-freestanding dishwasher-60cm-cutlery drawer white colour
In stock
Compare
Description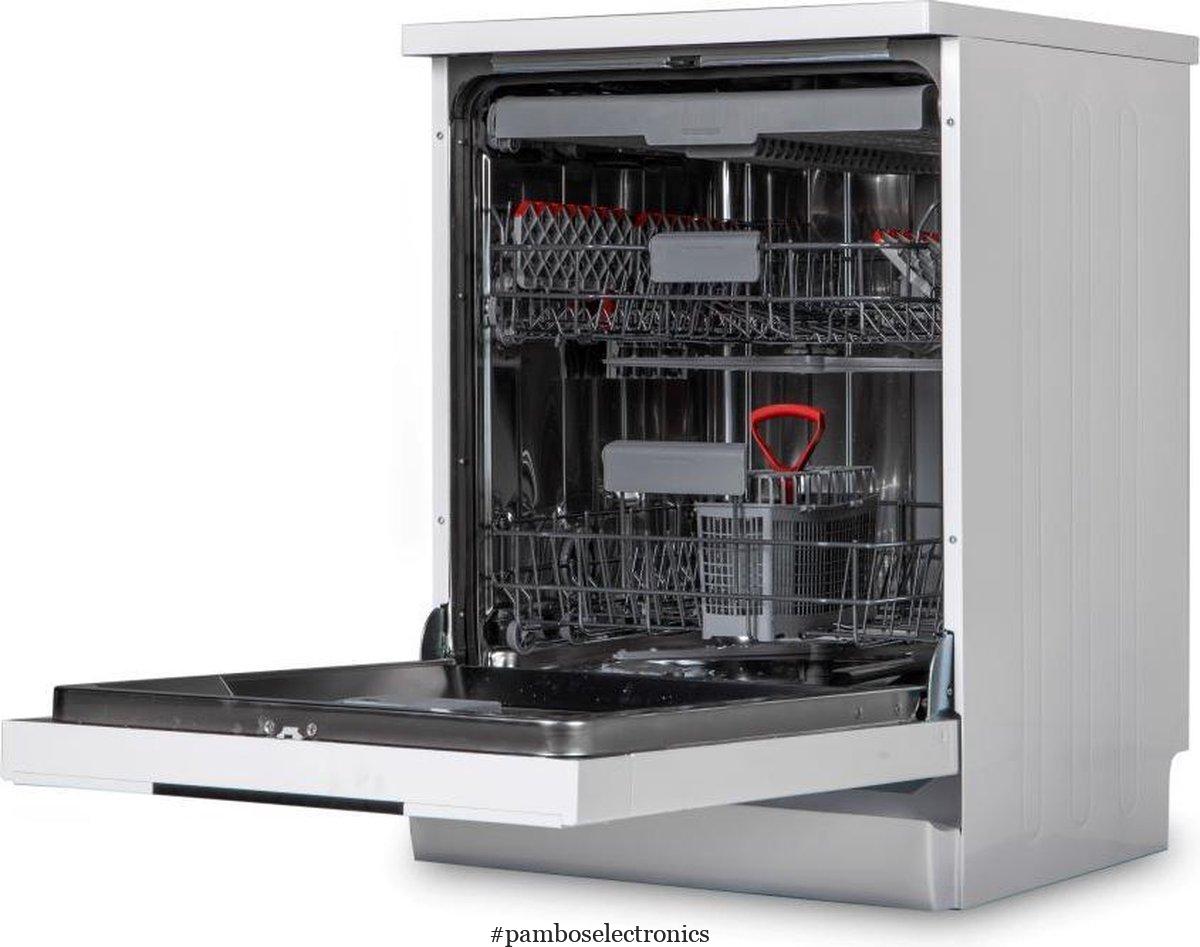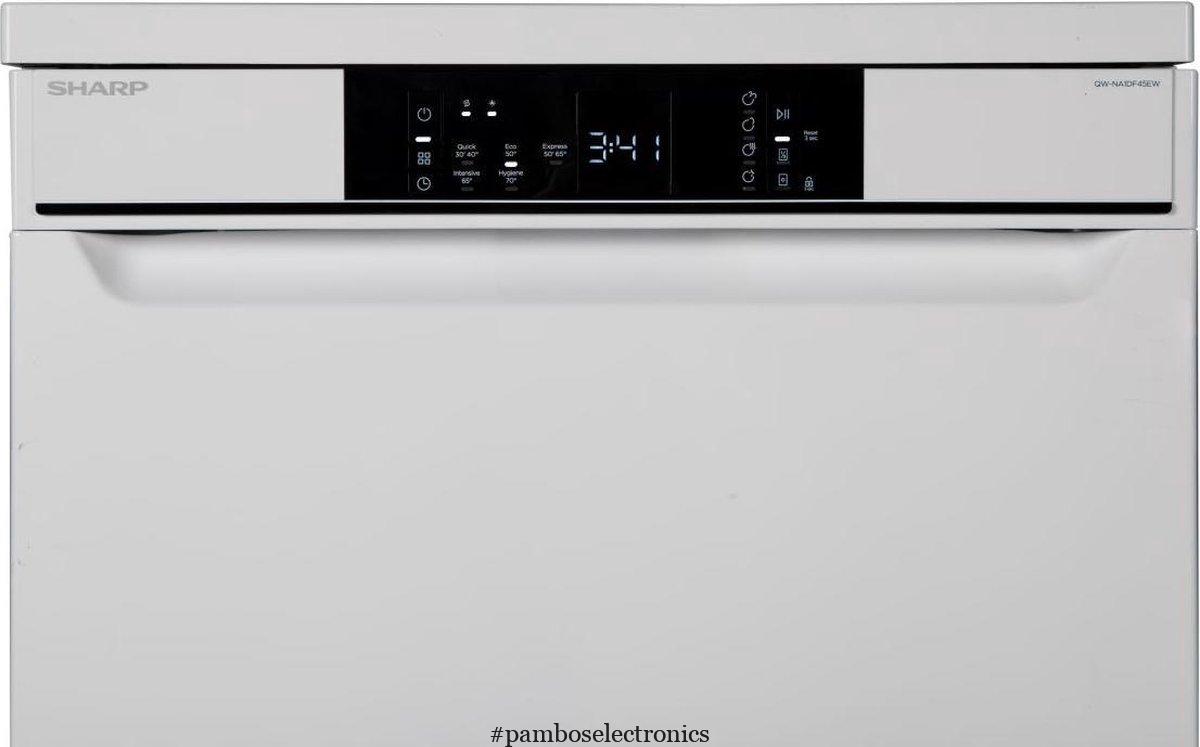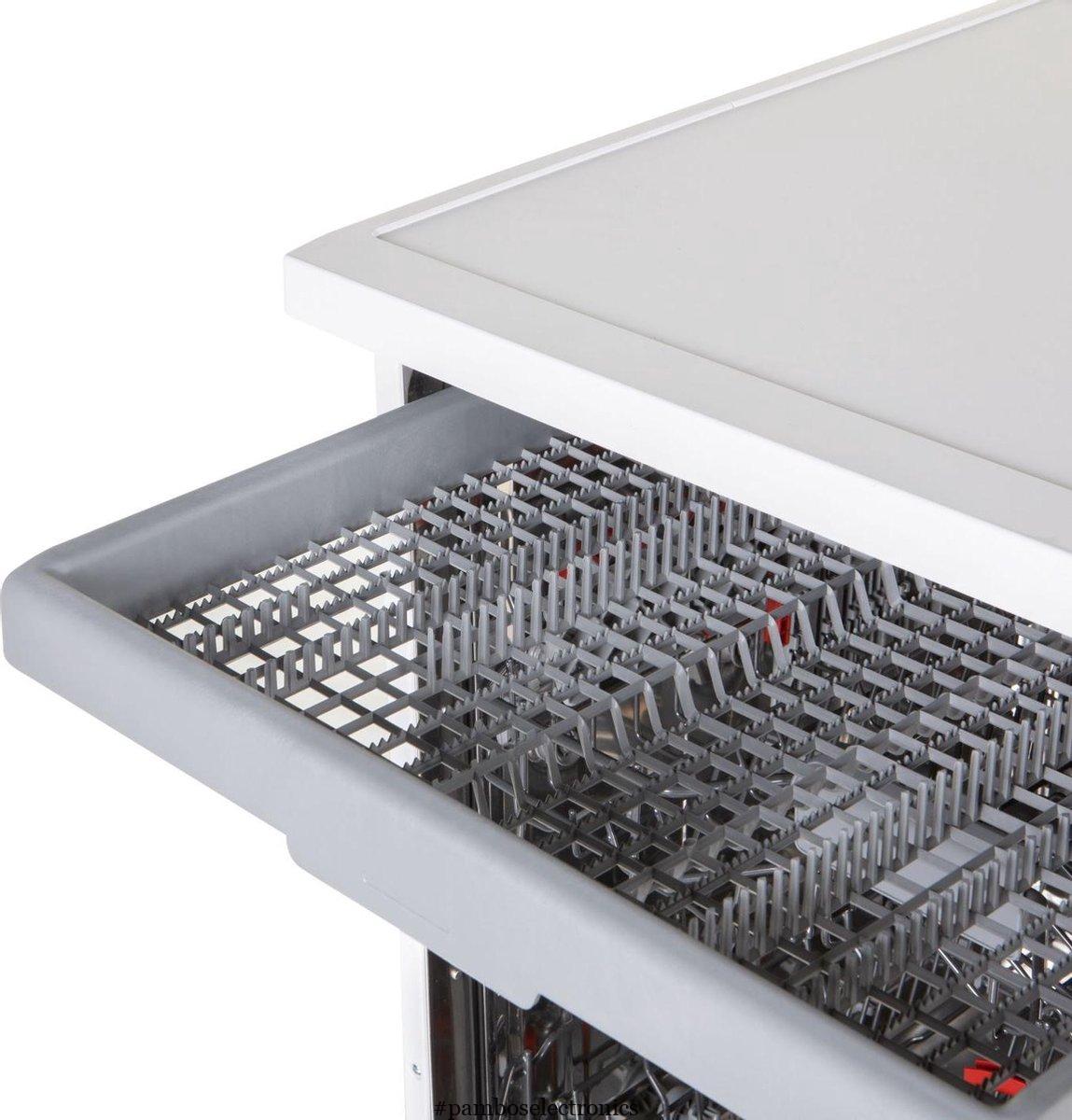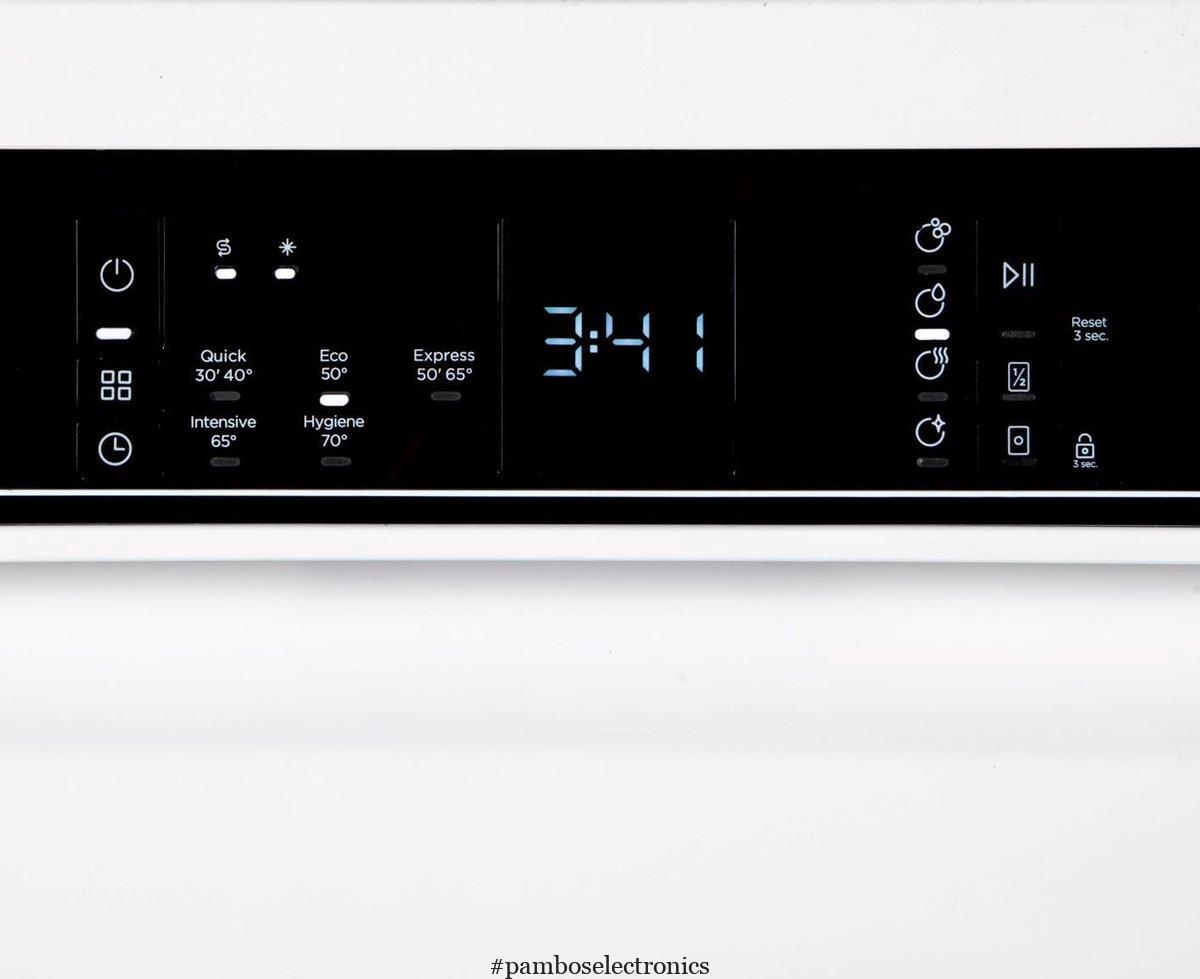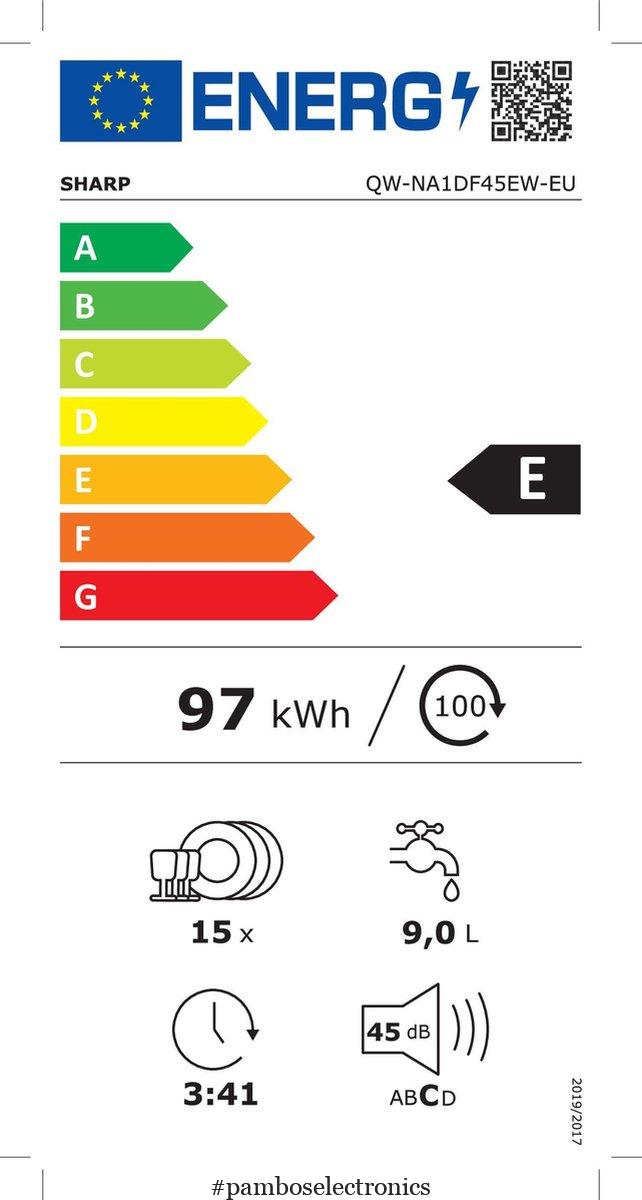 The Sharp QWNA1DF45EWEU is a freestanding dishwasher in a white version. Thanks to the sleek design, the dishwasher fits perfectly into any modern kitchen and can also be integrated into an open kitchen. The low noise level of 45 dB also contributes to this. The device is virtually silent and will not disturb you when you are having a conversation or watching a movie in the adjoining room.
The Sharp dishwasher QWNA1DF45EWEU is economical in every area.
In addition to being quiet and stylish, this beautiful dishwasher is an extremely economical appliance. The water consumption per cycle is just 9 litres. Add to that an annual energy consumption of 270 kWh and you have a dishwasher that falls into energy class E (formerly A++).
Quickly clean plates with the short Quickwash program of the Sharp dishwasher QWNA1DF45EWEU.
Sometimes you don't have much time to do the dishes. For example, you are hosting a party with dinner and you want to put the plates you used with the starter on the table for dessert as well. Then you need a dishwasher that will have everything perfectly clean again in no time. This is no problem with the Quickwash program. In just 30 minutes and at a temperature of 40 degrees, 4 place settings are ready to be used again.
Easy loading and unloading of the Sharp dishwasher QWNA1DF45EWEU
Adjustable shelves ensure that all your plates, pots, pans, glasses and cutlery effortlessly find a place in the Sharp dishwasher. In total there is room for no less than 15 place settings. You can raise the top rack a bit so that large pots can also be used in the machine. You can sort cutlery quickly and clearly in the cutlery drawer and/or cutlery basket. This can be removed from the machine during unloading.
Since you don't always have the same amount of dishes and it doesn't always concern the same items, the Sharp dishwasher QWNA1DF45EWEU offers you a choice of five different programs. So there is always one that fits your dishes flawlessly.
FAQ:
***If you choose the option of Delivery and Installation; it includes: FITTING on the Existing Provisions!
What does not include:
Hydraulic setup
Electrical setup
Water supply & sewerage extensions
Cutting-shaping furniture