Lenco pa-90 – portable bluetooth speaker with fm radio and usb – black
€149.00
In stock
Compare
Description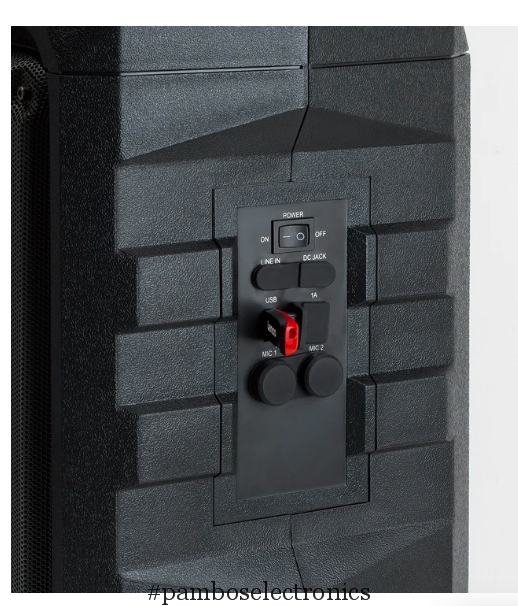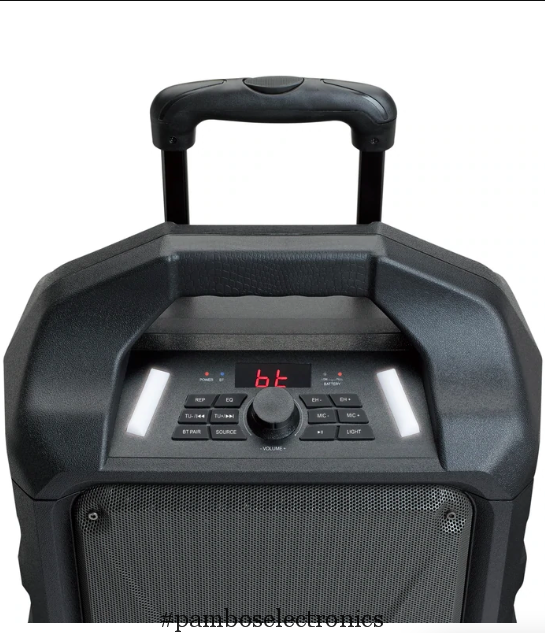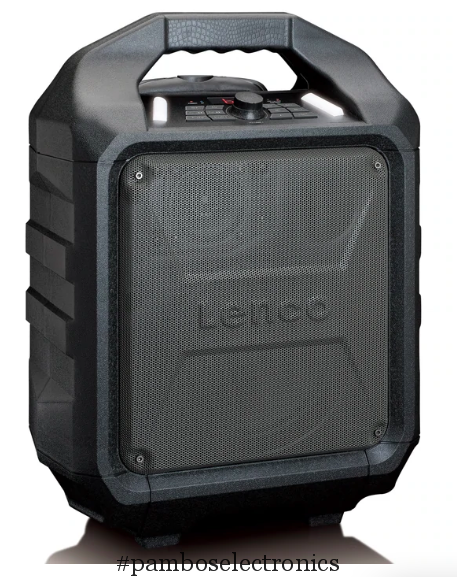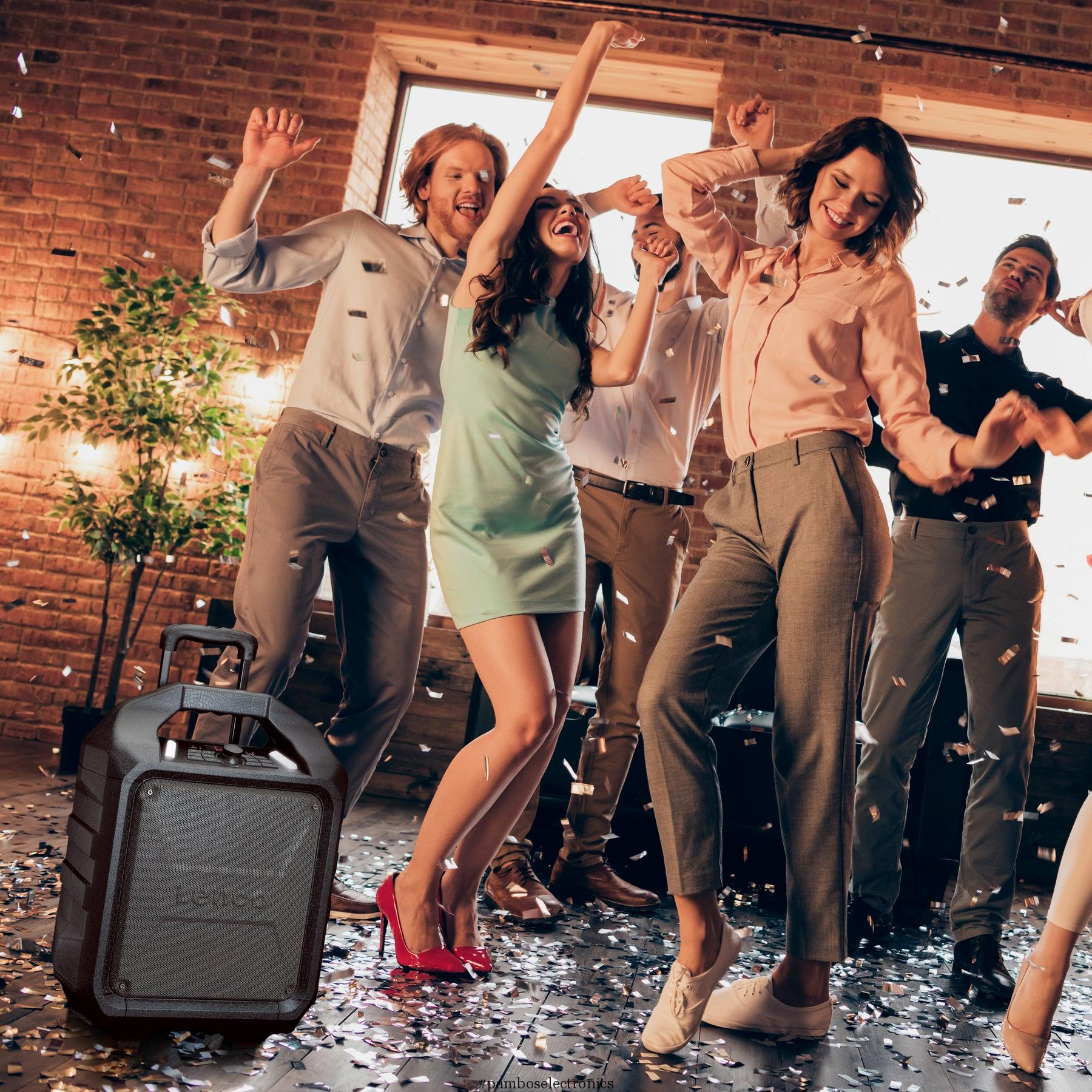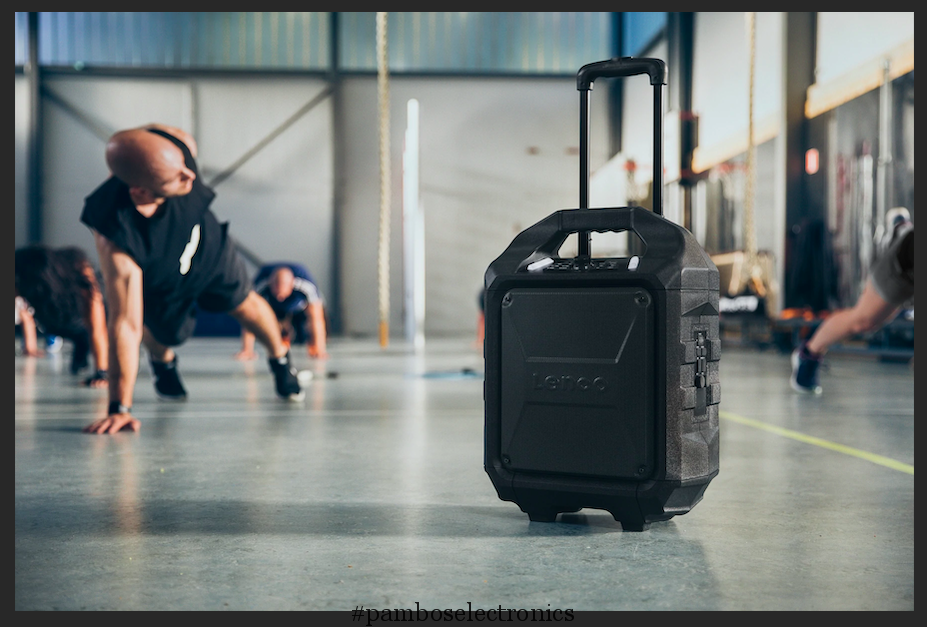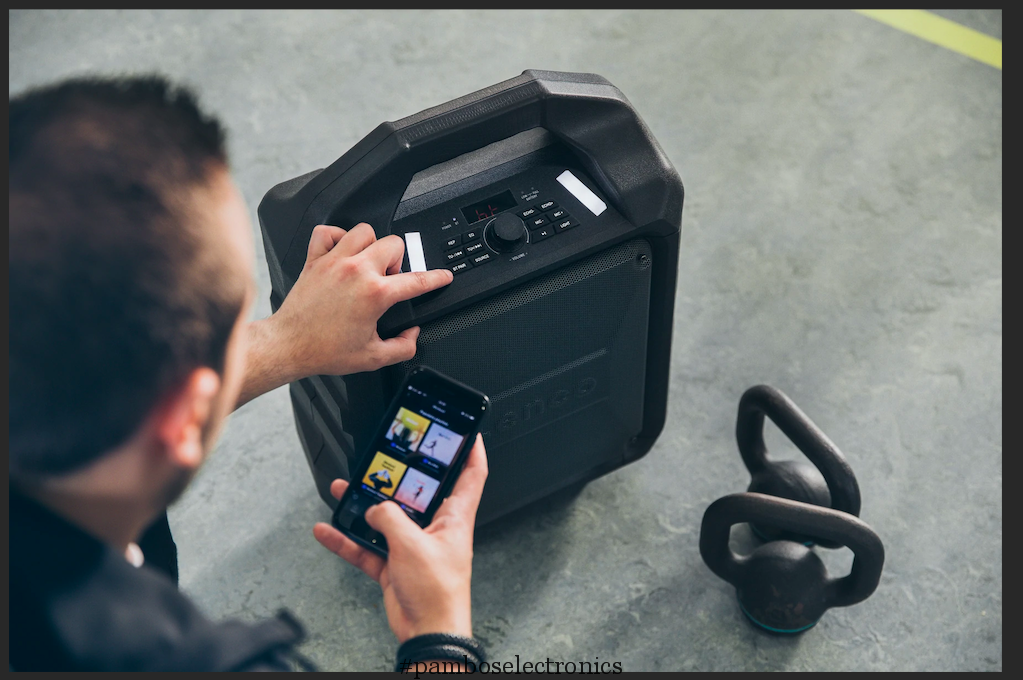 The Lenco PA-90 portable speaker with Bluetooth FM radio and USB is ideal for taking to a party or to listen to your own favourite music. Simply connect your smartphone or tablet to the speaker via Bluetooth or a USB stick.You don't need a large speaker for high sound quality. A speaker with a power of 60 watts is enough for a great sound. In need of live music? Give talent a stage by connecting a microphone or guitar to this speaker.With a battery life of no less than 10 hours, the Lenco PA-90 is perfect for parties. Thanks to the handle and wheels, you can easily take the speaker home with you after the party. With Lenco, you can enjoy listening to music wherever you go!
ITEM NUMBER PA-90
GTIN / EAN CODE 8711902037460
WARRANTY 24 months
MEASUREMENTS FOR PRODUCT 1: Main product
PRODUCT HEIGHT 1 49.60 centimeter
PRODUCT WIDTH 1 37.00 centimeter
PRODUCT DEPTH 1 55.40 centimeter
COLOUR PRODUCT Black
MATERIAL Metal, Plastic, Rubber
WATER RESISTANT No
MAINS ADAPTER INPUT VOLTAGE 1 (V) 100-240 V
MAINS ADAPTER INPUT FREQUENCY 1 50-60 Hz
MAINS ADAPTER OUTPUT VOLTAGE 1 (V) 15.00 volt
MAINS ADAPTER OUTPUT CURRENT 1 2.00 ampere
MAINS ADAPTER OUTPUT POWER 1 (W) 30.00 watt
MAINS ADAPTER AVERAGE MAINSTIVE EFFICIENCY 1 (IN %) 84.8700
MAINS ADAPTER EFFICIENCY LOW LOAD 1 (IN %) NA
MAINS ADAPTER NO LOAD ENERGY CONSUMPTION 1 (W) 0.13 watt
STANDBY POWER IN WATTS 1 0.50 watt
OFF-MODE POWER IN WATTS 1 0.5
TIME PERIOD SWITCH TO ERP STATE 1 20 min.
NUMBER OF AUDIO CHANNELS Mono 1.0
MAXIMUM OUTPUT POWER (W) 60 Watt
HIGH RESOLUTION AUDIO No
SOUND SETTINGS Preset equalizer
FM RADIO Yes
AUDIO / VIDEO / DATA CONNECTIONS INPUT AUX IN 3.5mm, USB IN 1x
AUDIO / VIDEO / DATA SOURCES Bluetooth, Line, USB
DISPLAY Yes
DISPLAY TYPE LED
BUILT-IN CD PLAYER No
BLUETOOTH TYPE Receive
BLUETOOTH VERSION 3
BLUETOOTH HANDSFREE No
BLUETOOTH COMMERCIAL RANGE Up to 10 metres
TWS FUNCTION No
APP CONTROLLED No
VOICE ACTIVATED No
RADIO SUPPORTED TYPES FM
ANTENNA Telescope
SPEAKER TYPE Bluetooth speaker
SPEAKER ACTIVE/PASSIVE Active
AUDIO OPTIONS DJ None
DOUBLE BLUETOOTH No
LEAFLET STATUS Available
DIMENSIONS PRODUCT 1 (H X W X D) 49.6 x 37 x 55.4 cm
PRODUCT HEIGHT 1 NUMBER 49.6000
PRODUCT WIDTH 1 NUMBER 37.0000
PRODUCT DEPTH 1 NUMBER 55.4000
PRODUCT WEIGHT (KG) 8.36 kilogram
RETAIL PACKAGING / SALES UNIT HEIGHT (M) 0.55 meter
RETAIL PACKAGING / SALES UNIT WIDTH (M) 0.39 meter
RETAIL PACKAGING / SALES UNIT DEPTH (M) 0.24 meter
RETAIL PACKAGING / SALES UNIT GROSS WEIGHT (KG) 9.24 kilogram
SHOCK PROOF No
STANDARD FOR OTHER PRODUCTS No
HANDLE Yes
DOCKING STATION No docking
TROLLEY Yes
MICROPHONE INPUT CONNECTOR 6,3 mm mono 2x
MICROPHONE VOLUME ADJUSTABLE Yes
ECHO VOLUME ADJUSTABLE Yes
NUMBER OF SPEAKERS 3
BACKLIGHT DISPLAY Red
ACCESSORIES SPEAKERS INCLUDED Power cable
RETAIL PACKAGING / SALES UNIT HEIGHT NUMBER AND CM 55.3000
RETAIL PACKAGING / SALES UNIT WIDTH NUMBER AND CM 39.2000
RETAIL PACKAGING / SALES UNIT DEPTH NUMBER AND CM 23.7000
INNER CARTON HEIGHT NUMBER AND CM 0.0000
INNER CARTON WIDTH NUMBER AND CM 0.0000
INNER CARTON DEPTH NUMBER AND CM 0.0000
OUTER CARTON HEIGTH NUMBER AND CM 57.0000
OUTER CARTON WIDTH NUMBER AND CM 40.5000
OUTER CARTON DEPTH NUMBER AND CM 48.5000