Beko – refrigerator rcna406i40xbn – inox 362ltrs
€659.00
In stock
Compare
Description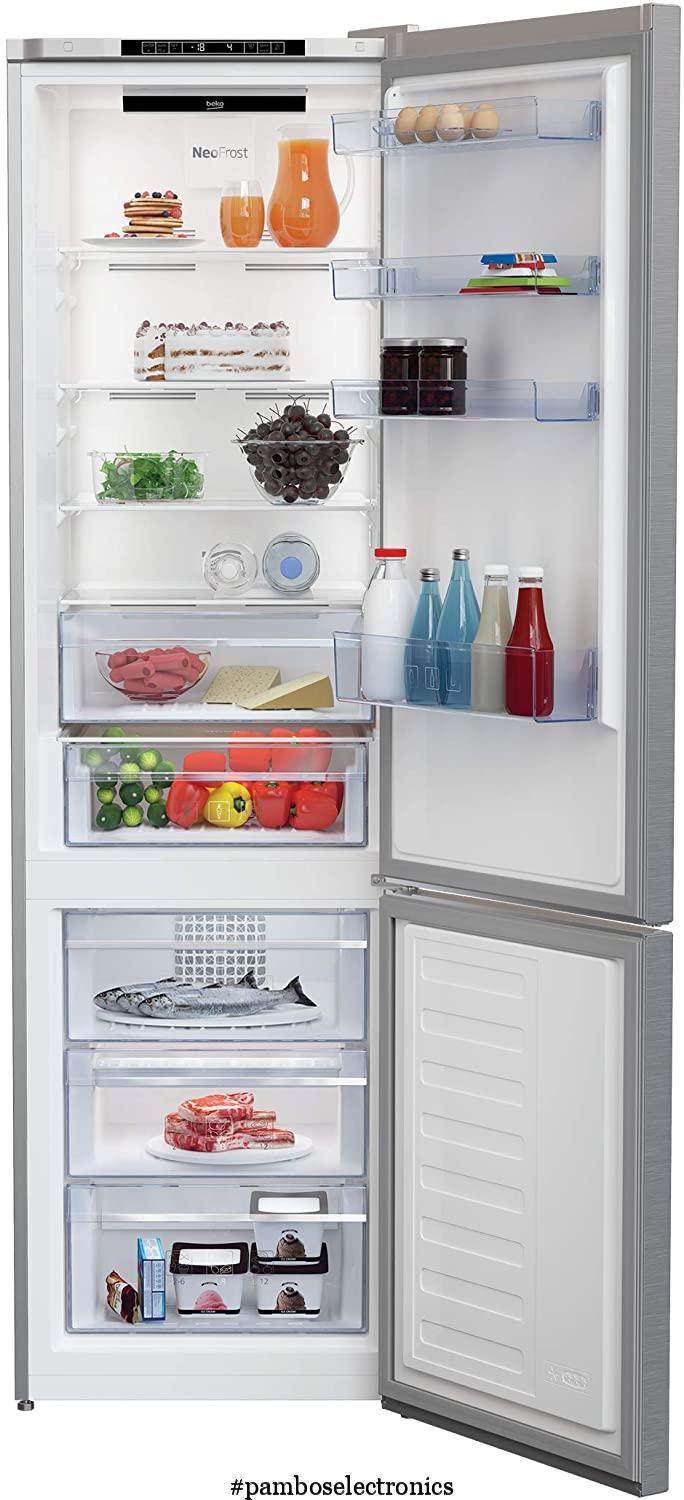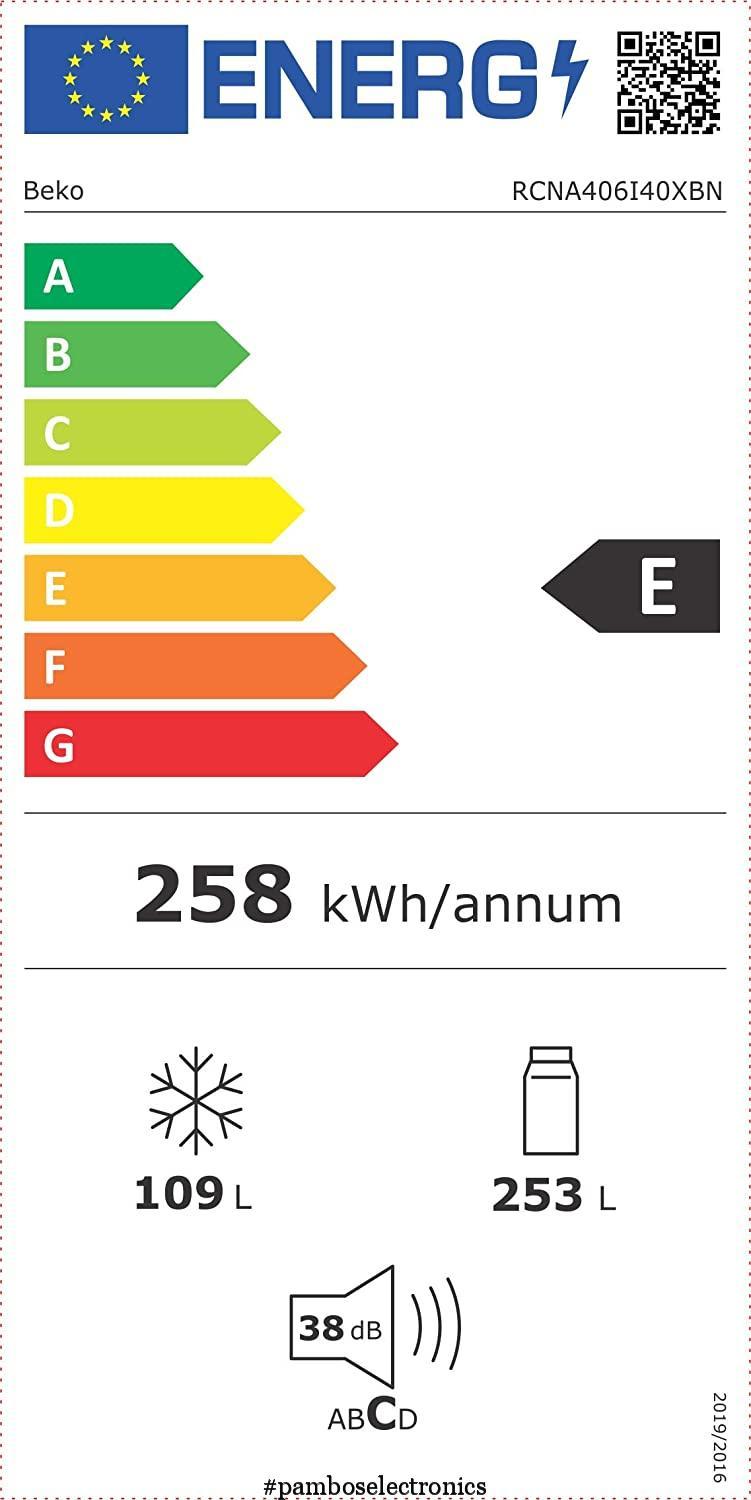 NeoFrost
NeoFrost technology not only eliminates the formation of ice on the food and inside the appliance, which means that defrosting is no longer needed.
LED lighting
LED lighting is more energy efficient and gives more natural light compared to regular lighting. This is another step forward for greener activities.
Product information
Type Freestanding
Construction of the bottom freezer
Freezer capacity 109 l
Refrigerator capacity 253 l
Automatic defrosting of freezers
Automatic defrosting of refrigerators
Freezing capacity 5 kg / day
Storage without power 33 h
Neo Frost technology
Functions Open door
Electronic control
Display / Panel Yes
Number of aggregates 1
Noise level 38 dB
A ++ energy class
Inox color
Height 201 cm
Width 60 cm
Depth 67 cm
Weight 76 kg
FAQ:
***If you choose the option of Delivery and Installation; it includes: FITTING on the Existing Provisions!
The product can be delivered to the inside ground floor for houses or inside ground floor lobby for apartment buildings!