Camry cr 7314 fan 45 cm – metal with remote control
In stock
Compare
Description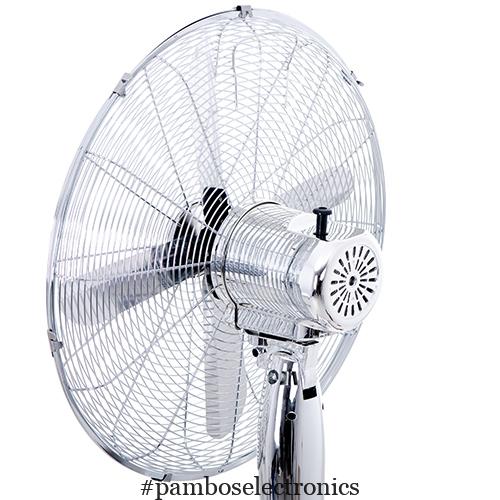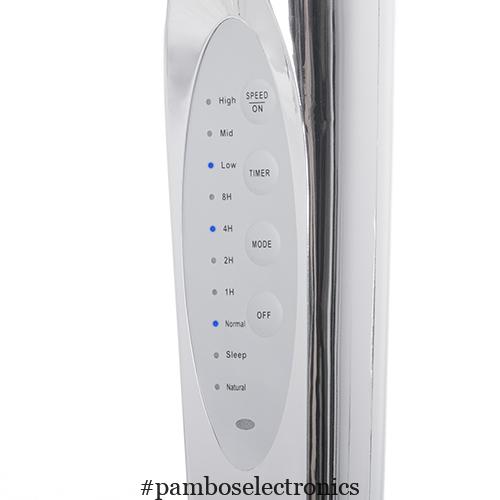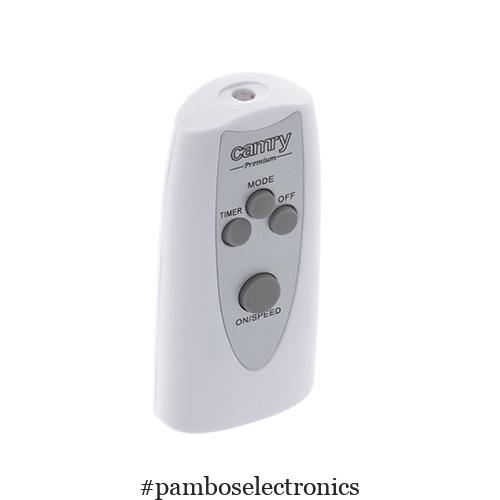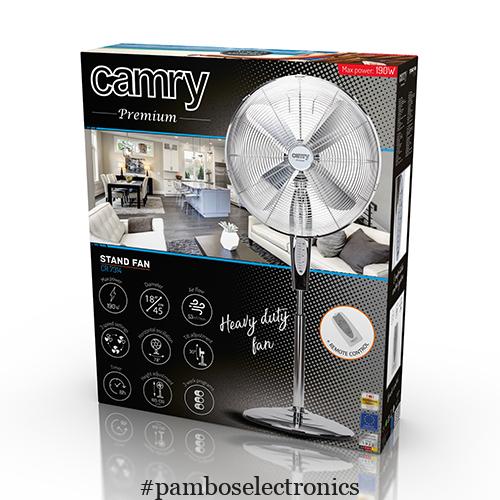 The CR 7314 Metal stand fan is equipped with remote control thanks to which one does not need to get up and approach the device in order to turn in on or off, change the speed with which the fan is working or choose from one of three work programmes. This way the stand fan can be placed in a spot that is difficult to be reached, for example behind a desk and it still will be comfortable in use. What is more it can operate even when you are not in the room and cool it for you, since it has a timer working up to six hours. The exeptional comfort of using it is accompanied by the device is elegant design. Therefore the fan can be used in places where the customers or business partners are being invited, such as offices, shops or other facilities.
Diameter 45cm / 18"
Horizontal oscillation of 78° (39° left & 39° right)
Air flow 53m3/min.
Elegant design
Chrome-plated surface
Remote control
3 speed settings
3 work programs
Timer up to 8h
Adjustable angle 30° (15° up and 15° down)
Adjustable height: 109-130cm
Stable base
Metal propeller
Power: 70W
Max Power: 190W
Power supply 220-240V ~ 50H
FAQ:
***KINDLY NOTE: THE PRODUCT IS UNASSEMBLED IN THE BOX!