Model: L6FBG48S Washing Capacity: 8Kg Energy Efficiency Class: A+++ -30% Spin Speed: 1400rpm OKOInverter Motor ProSense Technology SoftPlus function
-11%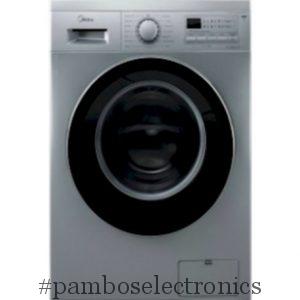 Midea MFG80-S1412 washing machine, 8Kg washing capacity, 1400 rpm spin speed, A+++ energy class in silver color. Features 16 programs, automatic weight regulation and quick wash .
-14%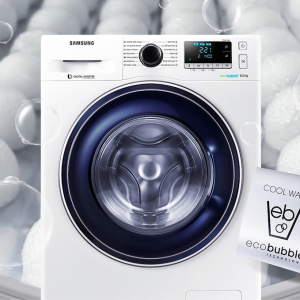 Samsung washing machine 8kg ecobubble 1200rpm ww80j5245fw: – Capacity: 8 kg – Spin speeds of 1,200rpm – Energy class A +++ (-40%)
  General parameters Loading From the front White color The warranty period is 24 months Width [cm] 60.0 Height [cm] 85.0 Depth
-5%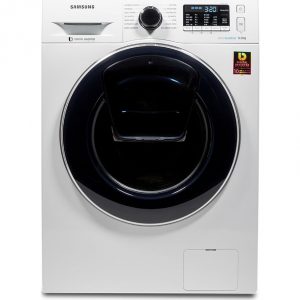 The Samsung AddWash™ WW80K5410UW Washing Machine provides excellent energy efficiency with an A+++ energy rating for great washing results. Super convenient Designed with busy, modern households in mind, the WW80K5410UW has features and programs to make every day washing easier. The AddWash™ door lets you add anything into the machine at any time during a cycle. Whether it's a stray sock you left in the laundry basket or a delicate item that just needs a final rinse. You can even pop in an extra bit of fabric softener for bigger loads. Washing features The Samsung Bubble Soak technology helps to remove a wide variety of the toughest stains. By adding an extra wash phase to a normal cycle, it ensures clothes are thoroughly soaked in bubbles, so dirt and stains are loosened and removed easily. Ecobubble technology also help you save energy on heavy laundry days, by washing large loads at lower temperatures. The WW80K5410UW uses air and water to generate bubbles, which dissolve detergent more effectively, so it can penetrate deep inside fabric. Simply select the Super Eco Wash cycle and wash clothes in cool water as efficiently as warm water.
The Samsung AddWash™ WW80K6414QW Washing Machine provides excellent energy efficiency and features Smart Control to let you control and monitor the washing via your smartphone. Smart Control Don't let laundry days tie you down. Thanks to Samsung's innovative smart features, you can control your washing machine using an app on your smartphone. Whether you're at home or outside, simply connect to a wireless network to start, pause or monitor washing cycles. You can even receive alerts to let you know when a cycle is finished, so there's no waiting around. Super convenient Designed with busy, modern households in mind, the WW80K6414QW has features and programs to make every day washing easier. The AddWash™ door lets you add anything into the machine at any time during a cycle. Whether it's a stray sock you left in the laundry basket or a delicate item that just needs a final rinse. You can even pop in an extra bit of fabric softener for bigger loads. Super-fast Washing the whole family's laundry can take time. The WW80K6414QW's Super Speed Wash uses a twin water supply to allow the drum to fill up faster and reduce rinsing times
-12%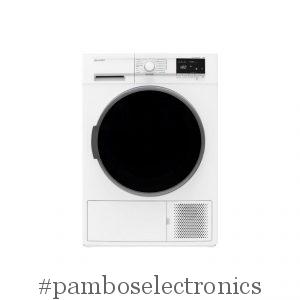 Annual power consumption 235 kWh Energy declaration Energy efficiency class A++ Product dimensions Width 59.60 cm Depth 60.90 cm Height 84.50 cm Weight 48.80 kg
Load capacity, kg 8 Maximum centrifugation speed, rpm 1400 Washing efficiency class A Satisfaction class B Water consumption in program, l /