Whirlpool Freestanding Horizontal Freezer: White Color – WHM4611 2
FREE 🚚 in Limassol City!
The product can be delivered to the inside ground floor for houses or inside ground floor lobby for apartment buildings!
In stock
Compare
Description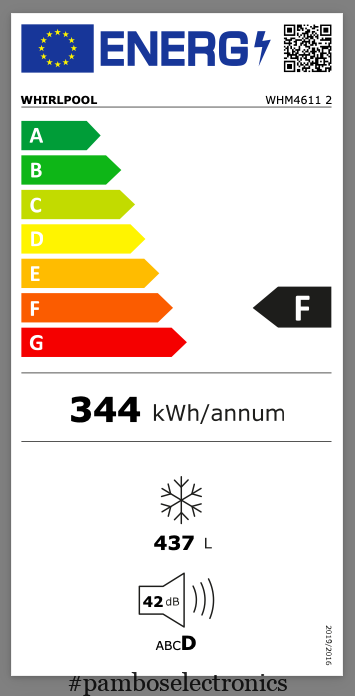 Excellent capacity, providing all the space you need to store food and drinks. This Whirlpool Freestanding Freezer features: White color. Large dimensions that will meet the needs of the whole family. Space Max design, providing all the space you need for convenient food and beverage storage.
STRUCTURAL CHARACTERISTICS
Door cover installation system Fixed
Construction type Free
Product categoryHorizontal freezer
Sum of freezer compartment volumes437
Mode of operationMechanical
Number of drawers / baskets 2
Main color of product White
EAN code8003437167492
Length of power supply cable (cm) 245
Static Cooling
Product height 91,6 cm
Product width 140,5 cm
Product depth 69,8 cm