Toshiba 4-Door Refrigerator MORANDI GREY RF610WE-PMS(06)
FREE 🚚 in Limassol City!
The product can be delivered to the inside ground floor for houses or inside ground floor lobby for apartment buildings!
In stock
Compare
Description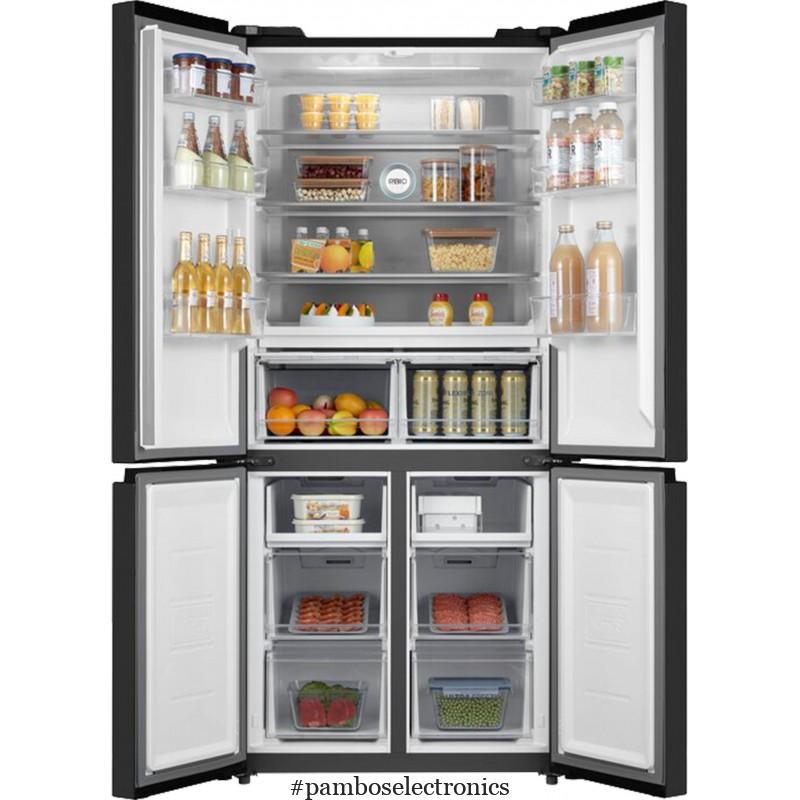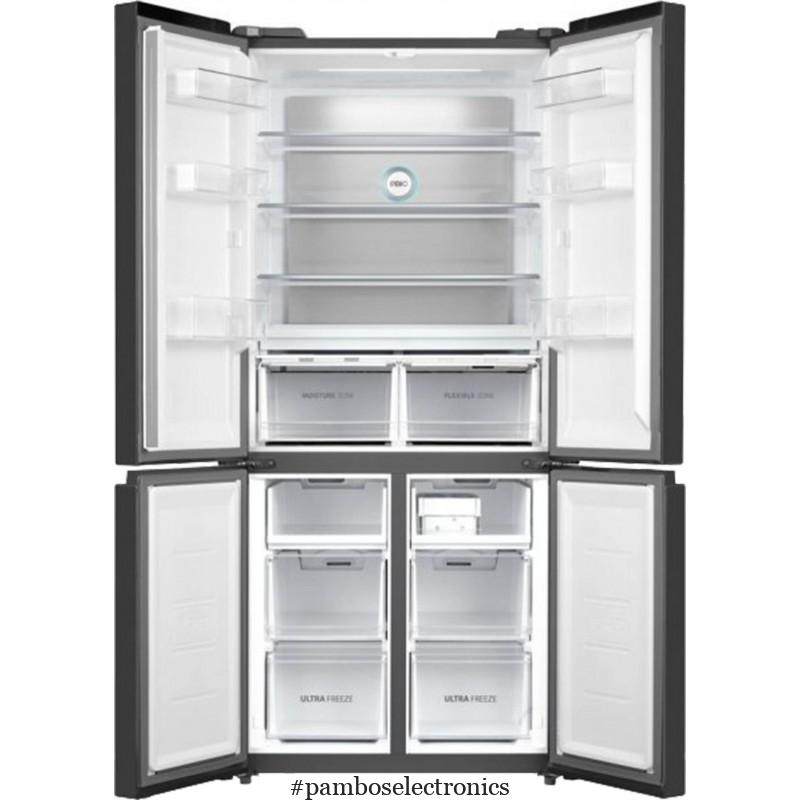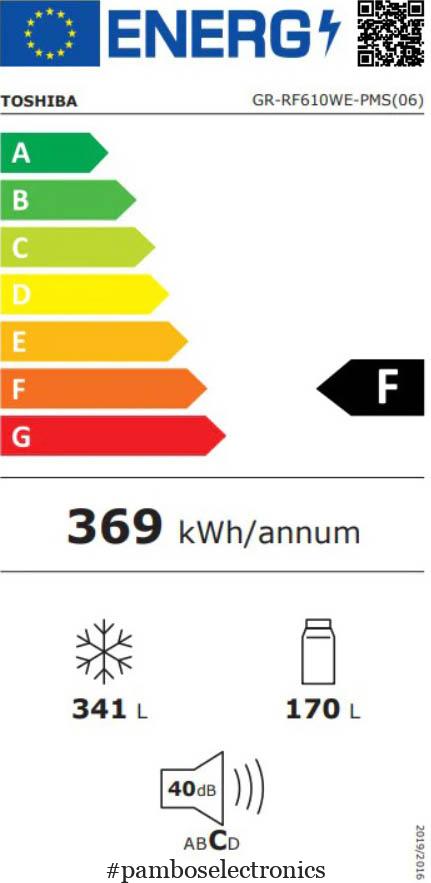 HighLights 
Rapid cooling with 3 systems: The refrigerator is operated by 3 independent cooling systems capable of controlling the temperature precisely to provide the right amount of cold air to each compartment, without contamination resulting from cross air flows.
Energy saving with Dual Inverter: The inverter technology of the compressor and fan increases the speed when there is a need for more intense cooling, without making noise. Save up to 20% more energy than models without inverters. This is possible because our Inverter is located both in the compressor and in the fan, unlike other refrigerators. The fan speed is automatically adjusted according to the temperature. In this way it is possible to save energy by keeping the temperature stable in each compartment.
Fresh and healthy life thanks to plasma sterilization technology: The plasma sterilization module installed in the refrigerator produces ions and electrons to contrast the bacterial concentration up to 96.5%, keeping the interior clean and sanitized.
Uniform cooling thanks to Alloying Cooling (aluminum alloy cooling): Made of aluminum, the 360 ​​° alloy cooling system dissipates heat faster, uniformly cooling the entire refrigerator at a faster rate.
Flexible temperature control with convertible area: Just touch a button to expand the refrigerator capacity by 15%, transforming one of the freezer units into a refrigerator compartment to hold another 91L of fresh food. With temperature settings from -18 ° C to 7 ° C, it can store fruit, vegetables, meat and fish in the same space.
Capacity
Total Capacity: 511  L
Freezer Capacity: 170 L
Maintenance Capacity: 341 L
General Features
Total NoFrost Triple & MultiAirFlow 3 Cooling System
Internal LED lighting
Touch Screen Control Panel with precise electronic control of temperature
Freezing Capacity: 10 kg / 24h
Autonomy in case of power failure: 15h
Door Alarm | Holiday Mode | SuperFreeze Mode | Smart Mode | QuickCooling | ChildLock
Dimensions &  Weight
Dimensions (WxHxD): 833x1898x648mm
Weight: 110 Kg