SHARP R270S MICROWAVE 20L 800W
€89.00
In stock
Compare
Description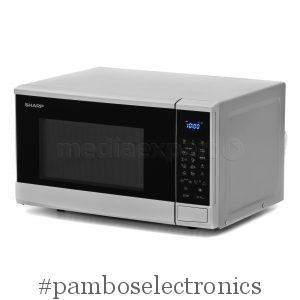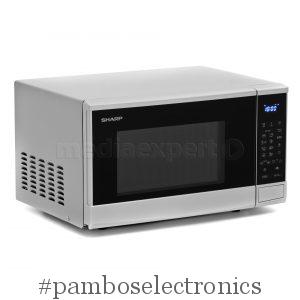 Microwave oven by Sharp R270S is an excellent choice for smaller kitchens. Electronically controlled, 45.2 cm wide, in a classic stainless steel color, it will certainly perfectly complement the equipment of a modern kitchen. It is an ideal device for fast cooking and defrosting of dishes and products for the whole family. Sharp R270S is safe to use. It has an appropriate parental protection system that prevents accidental activation of the device, for example by children.
NO GRILL
Sharp R270S microwave oven with a capacity of 20 l.
Sharp R270S is characterized by high microwave power – maximum 800 W. And the higher the microwave power, the faster our products will be ready. The kitchen timer will inform you about the end of the oven operation. The Sharp R270S is equipped with a large, glass, rotating plate of 24.5 cm. The oven has a clear and easy to use LED display.
Clock: Νο