Sharp- air purifier with humidifying function ua-hd60u-l
€455.00
In stock
Compare
Description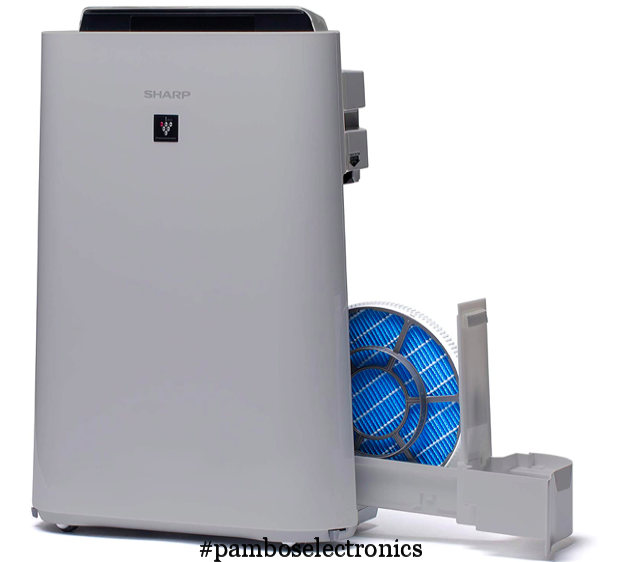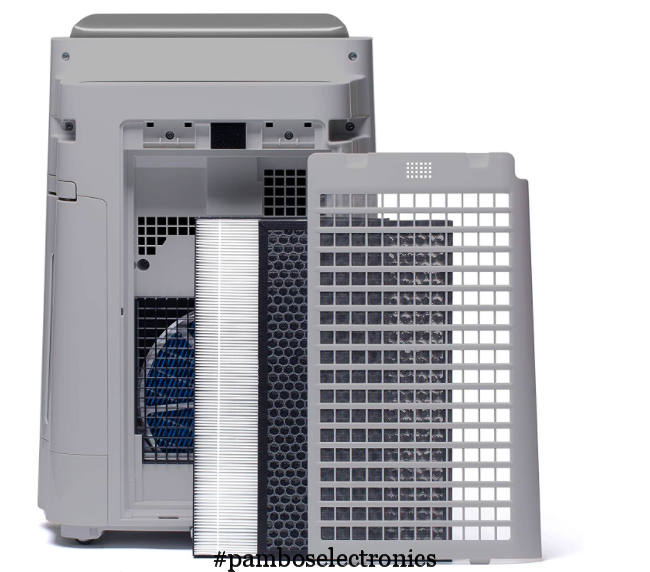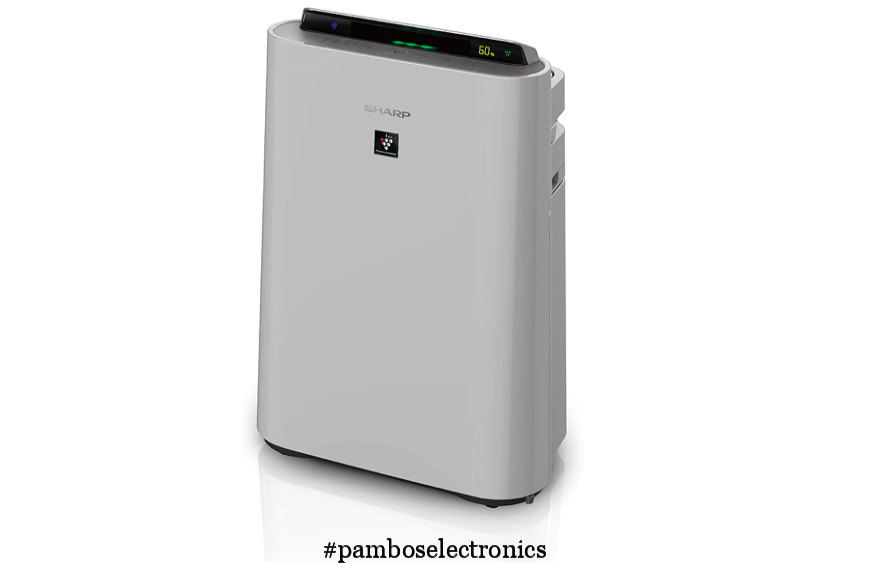 Plasmacluster Ion Technology, emitting positive and negative ions, efficient in
:• killing bacteria, viruses, allergens, molds
• removing odours and static electricity
• improving skin moisture
Efficient air purification thanks to 3 levels of filtration and perfect air circulation guaranteed by 20° back outlet of air
Ion shower mode for extra high ion density
Humidification performence: 660 ml/h
Tank capacity: 3,0 l
Air flow: 90 – 396 m³/h
Ion Technology
You can breathe easy at home: the unique Plasmacluster Ion technology uses positive and negative ions to safely and naturally combat annoying and harmful viruses, germs and odours in the room air. Static electricity is reduced at the same time. Its effectiveness has been proven in extensive studies. So you can enjoy fresh, clean air and simply feel good.
Humidification
Dry air in living rooms can be a problem for your skin, your breathing and your health – not just for allergy sufferers. The humidification system counteracts this problem. It helps maintain the existing humidity in the room and creates a real feel-good climate for you and your body.
Filter System
3 level filter system: Pre filter, Odour filter, HEPA filter
Settings
6 settings: auto / advanced auto / max / med / low / pollen
Angle
For a healthy indoor climate, your air purifier will circulate air around your room via its 20-degree louvre. A major benefit of this is that any dust on the floor will be agitated then directed back into the air purifier to be filtered, making your room feel cleaner and fresher.
Indicator
Odour and dust level indicator
Sensors
Odour sensor, dust sensor, humidity sensor, temperature sensor
Timer
Timer function
Child lock
Child lock
Applicable area
Applicable area (without humidity function) up to 48 sqm
Humidity area
Appliciable area (with humidity function) up to 30 sqm
Noise
Noise level 25 – 55 dB
Air flow
Air flow: 90 – 396 m³/h
Power consumption
Power 5,5 – 80 W
Lock
Castors with lock
Body material
Plastic body
Reduce
· reduce bacteria, viruses, allergens, molds
Removing
· removing odors and static electricity
TECHNICAL SPECIFICATION AND FUNCTIONS
HIGHLIGHTS
Plasmacluster Ion Technology, emitting positive and negative ions, efficient in
:• killing bacteria, viruses, allergens, molds
• removing odours and static electricity
• improving skin moisture
Efficient air purification thanks to 3 levels of filtration and perfect air circulation guaranteed by 20° back outlet of air
Ion shower mode for extra high ion density
Humidification performence: 660 ml/h
Tank capacity: 3,0 l
Air flow: 90 – 396 m³/h