SAMSUNG RS67A8810S9/EF Refrigerator SIDE BY SIDE
FREE 🚚 in Limassol City!
The product can be delivered to the inside ground floor for houses or inside ground floor lobby for apartment buildings!
In stock
Compare
Description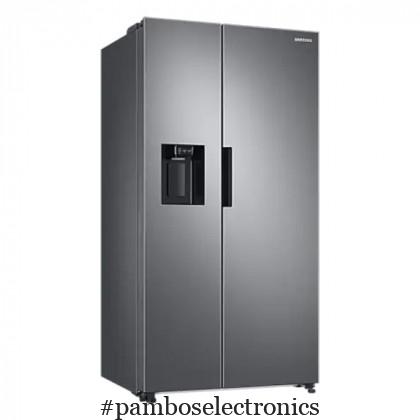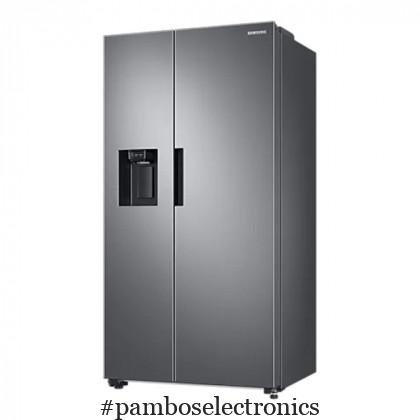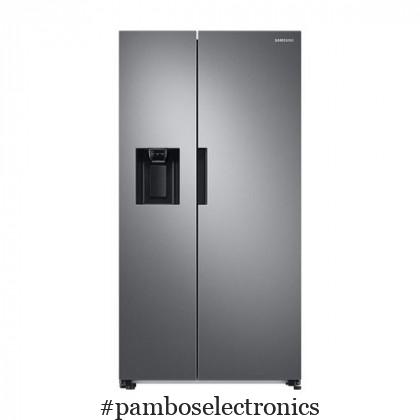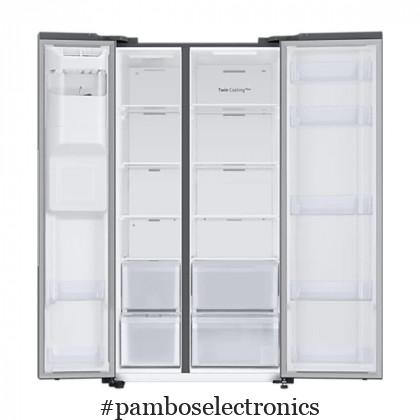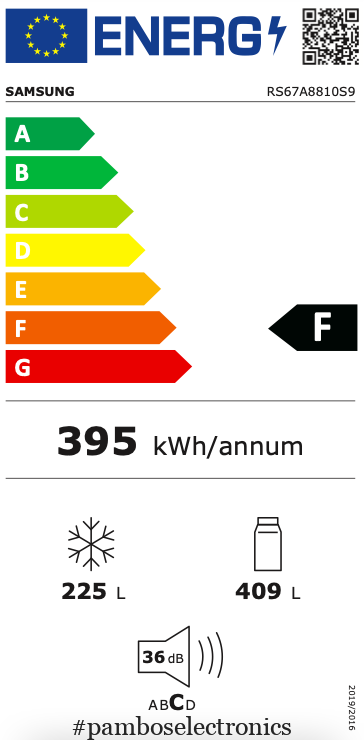 Refrigerator capacity: 409 lt
Annual Energy Consumption: 395 kWh / year
Cooling efficiency (kg per 24-hours): 15 kg / 24 hours
Climate category: SN, N, ST, T
Digital Inverter Compressor
Hours of autonomy (Temperature rise): 5 hours
General Specifications
Cooling type: Twin Cooling Plus
Multiple cooling air flow
Water supply system with filter
Supply system type: Ice & water (hydraulic installation)
Large ice storage capacity
Harmonious and elegant design
Refrigerator Compartment
4 x Shelves made of reinforced glass
2 x Drawers for fruits & vegetables
Interior LED top lighting
Freezer Compartment
Ice machine: Automatic ice dispenser (at the door)
Interior lighting: LED top
Dimensions & Weight
Dimensions (HxWxD): 178×91.2×71.6 cm
FAQ:
***KINDLY NOTE: THE PRICE OF THE INSTALLATION IS NOT INCLUDED!