Ontime Rapid 8L pressure cooker – TAURUS 988038000
€89.00
In stock
Compare
Description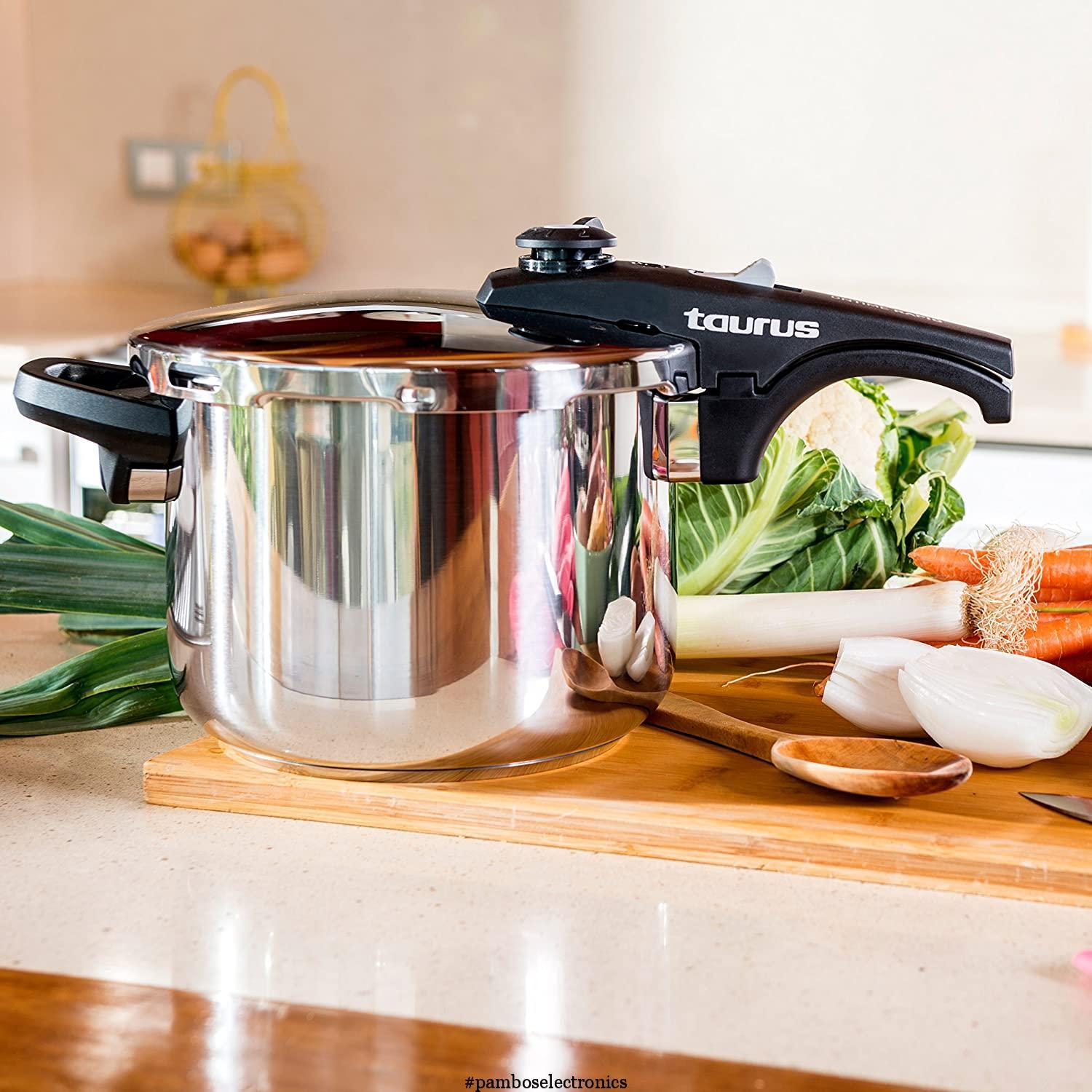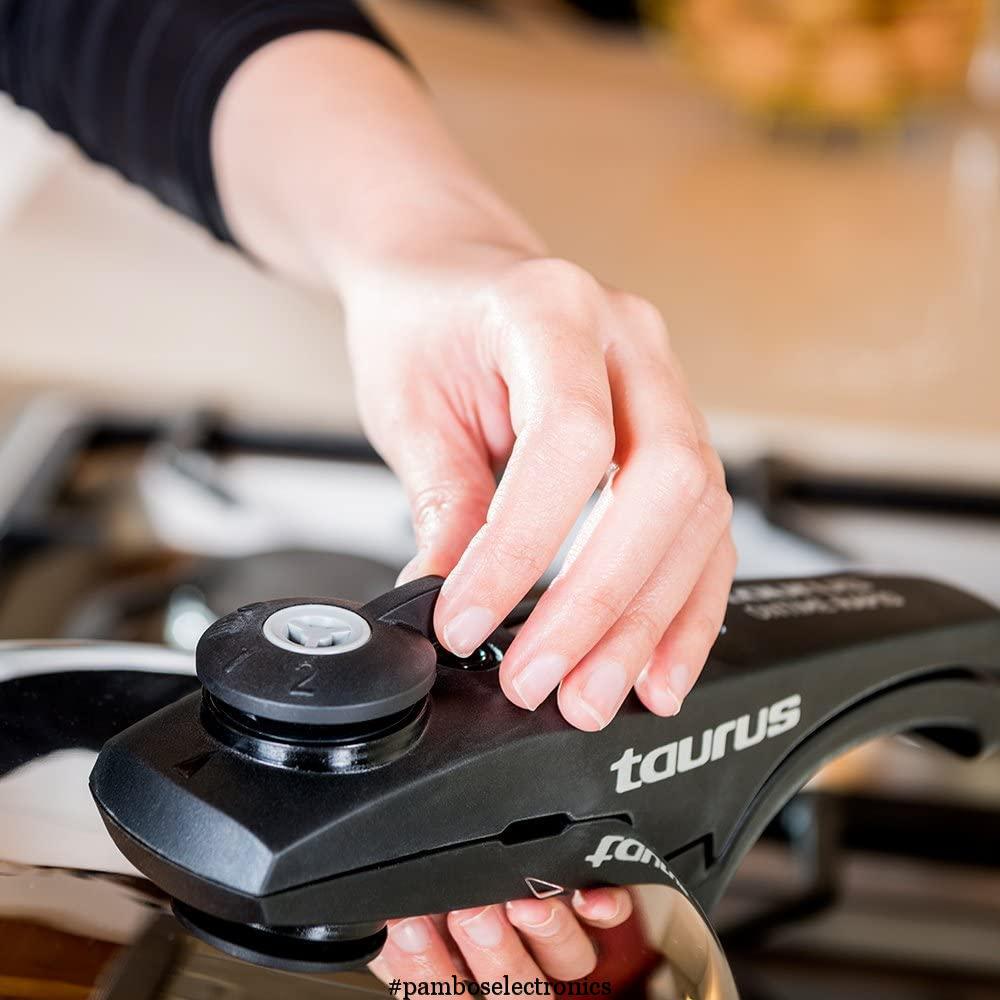 Healthy food
This type of product, in addition to consuming less energy and faster cooking, retains all the nutrients of the food thanks to the steam produced inside. Cooking with pressure cookers makes food, when cooked with its own juice and steam, retain all the vitamins and nutrients, which implies much healthier recipes. With Ontime Rapid you can choose between two pressure levels to cook and maintain all the properties of food.
Stainless steel
Ontime Rapid is made of stainless steel to accompany you as much as you want in your culinary recipes. This material has high hygienic properties and prevents oxidation or corrosion of the product. Quality and durability in pressure hobs!
For all types of kitchens
Ontime quick pressure cookers can be used in any type of kitchen with absolute safety: glass-ceramic, induction, electric and natural gas. There are no excuses, start saving time!
Three security systems
Security is guaranteed. These pressure cookers have a triple safety system, so be calm, because if in an extreme case, a component blocks the steam valve, a second valve is automatically activated and if it also blocks, there is a third escape route. steam on the side that is activated only with a certain pressure and steam. Enjoy cooking with pressure and confidence! In addition, for added safety, Ontime Rapid pressure cookers feature an ergonomic bakelite handle with automatic lid lock. 100% safe pressure hobs!
Cold handle handles
Once cooking is complete, operate your pressure cooker with ease thanks to the cooling handles on Ontime Rapid cookers. Guaranteed thermal safety, easy to use. In addition, the ergonomic handle with automatic locking will offer extra comfort in your kitchen. Practical and easy to use.