Midea – air conditioner blanc – msmabu-12hrdnx 12000btu
In stock
Compare
Description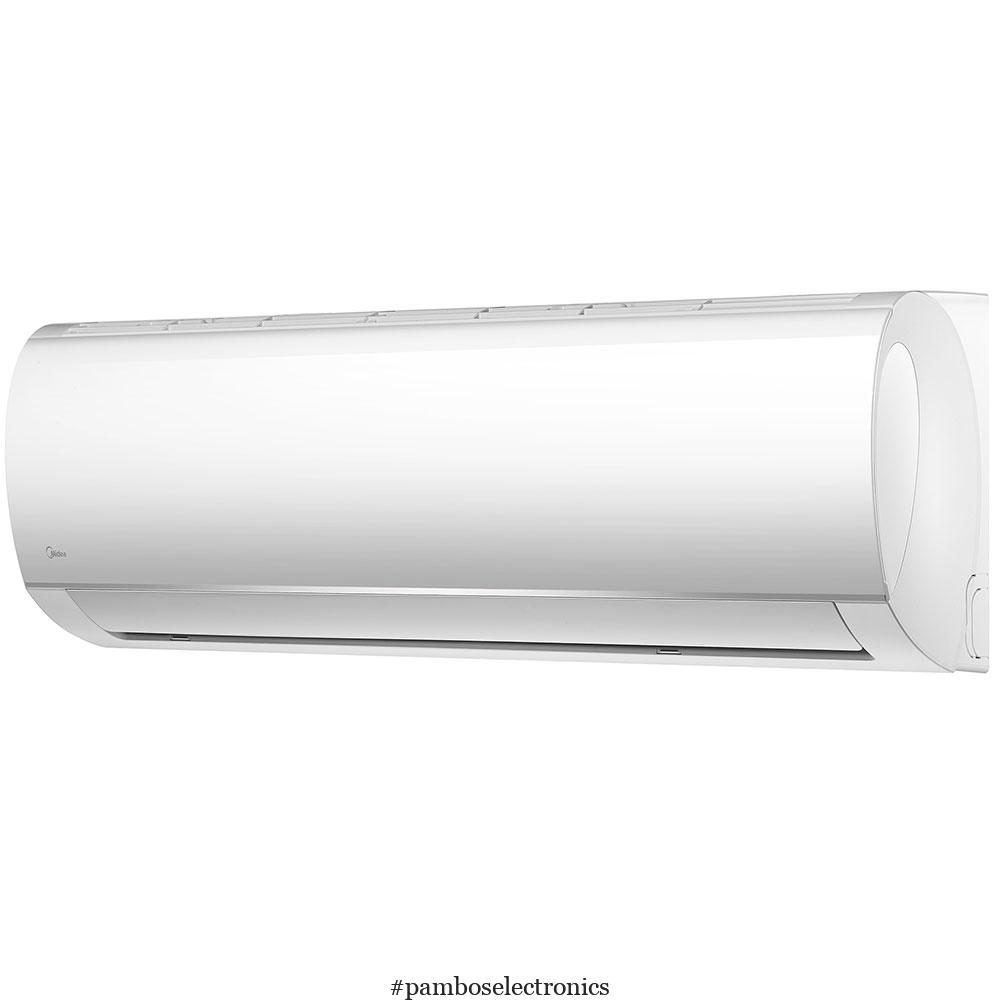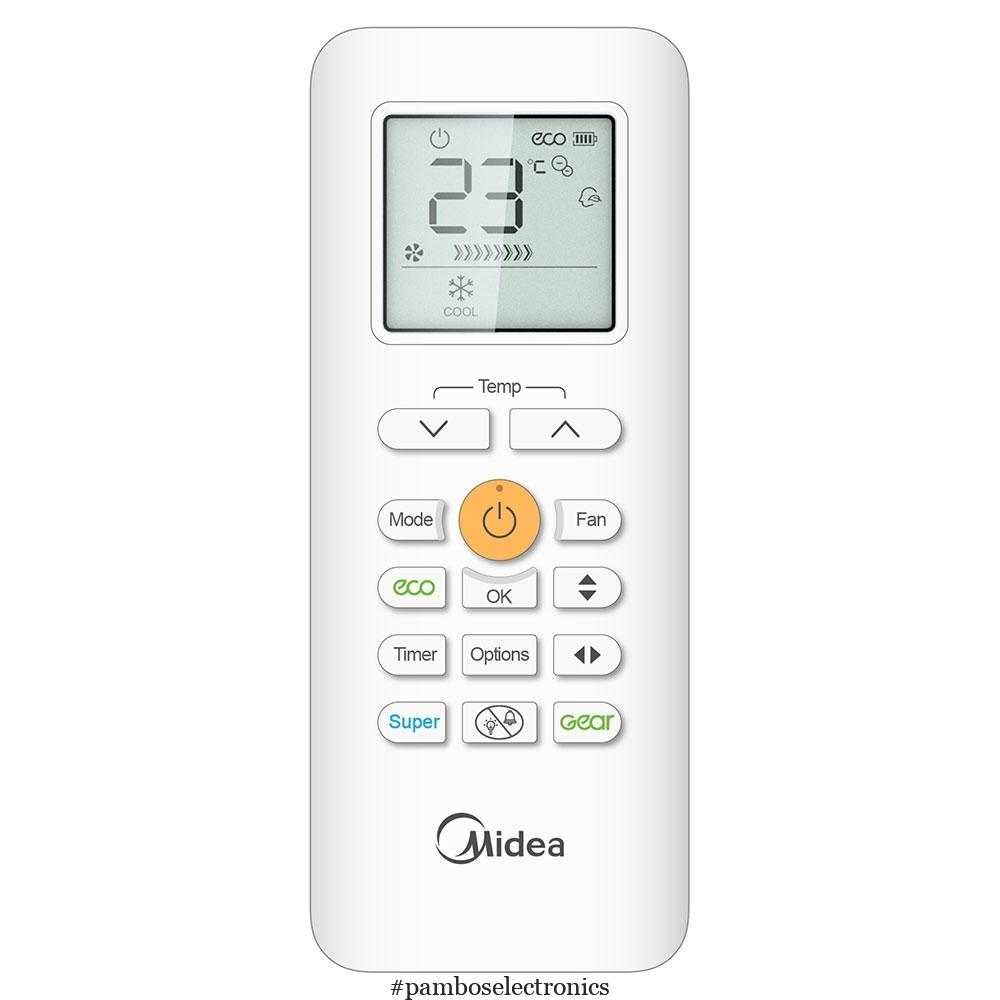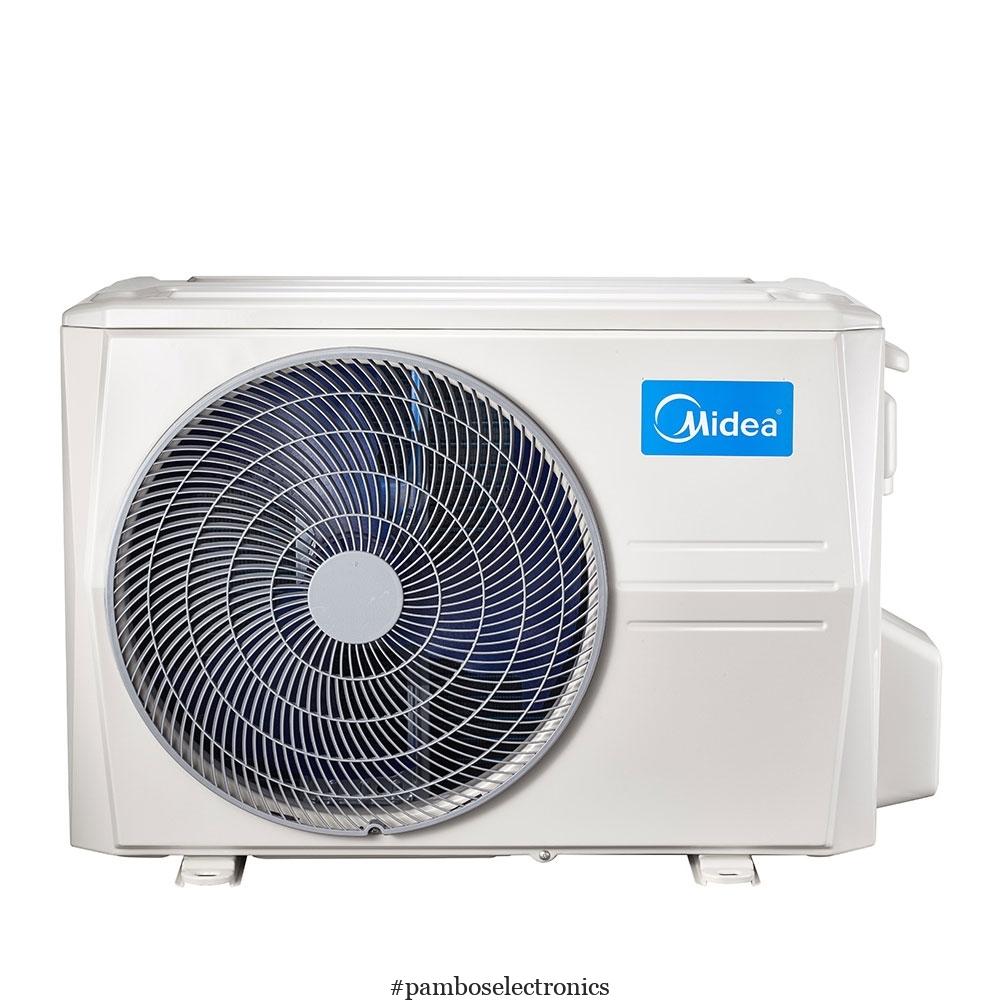 With Wi-Fi control you can easily control your air conditioner through the relevant application from a smart device connected to the internet and while you are in a remote location.
Gear Change function
With the Gear Change function, Midea inverter air conditioners offer the option of choosing three levels (50/75/100%) of energy saving.
ECO mode
The new, innovative energy saving function in Midea air conditioners. By pressing this button, the air conditioner will operate on an 8-hour saving basis, reducing energy consumption by 60% compared to normal operation.
Follow Me function
The temperature sensor built into the remote control senses the ambient temperature. So the unit can regulate the room temperature more accurately and offer you more comfort.
Super Cool mode
At the push of a button we have powerful cooling with a combination of high flow from the fan and low air temperature.
Mute Silent function
Do you want to turn off the air conditioner's beeper and display? By activating the silent mode, the Midea air conditioner offers you a quieter and more comfortable sleep.
Auto Restart feature
If the air conditioner stops working unexpectedly due to a power failure, it will automatically start working with the previous settings once the power supply is restored.
Leak Detection Function
The EC message is displayed on the display of the indoor unit and it automatically stops the operation of the device when a coolant leak is detected. This function better protects the compressor from damage due to refrigerant leakage.
Diamond Cabinet housing
The spiral-shaped outlet grille and the redesigned and optimized fan of the outdoor unit improve air supply and reduce noise. The "T" shaped cover optimizes the robustness of the housing.
12000BTU – COOLING / HEATING
FAQ:
***KINDLY NOTE: THE PRICE OF THE INSTALLATION IS NOT INCLUDED!