Inventor chest freezer white 250l mf2-250e with electr control static
€449.00
FREE 🚚 in Limassol City!
The product can be delivered to the inside ground floor for houses or inside ground floor lobby for apartment buildings!
In stock
Compare
Description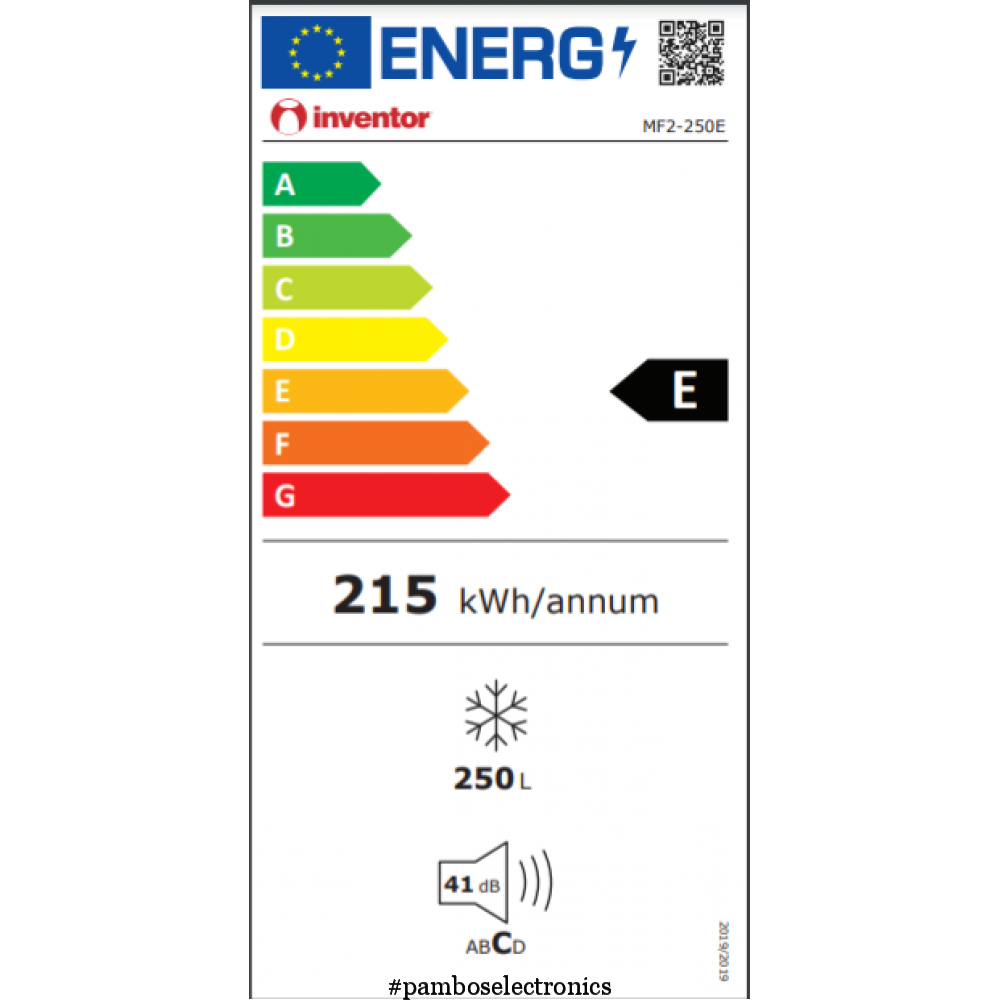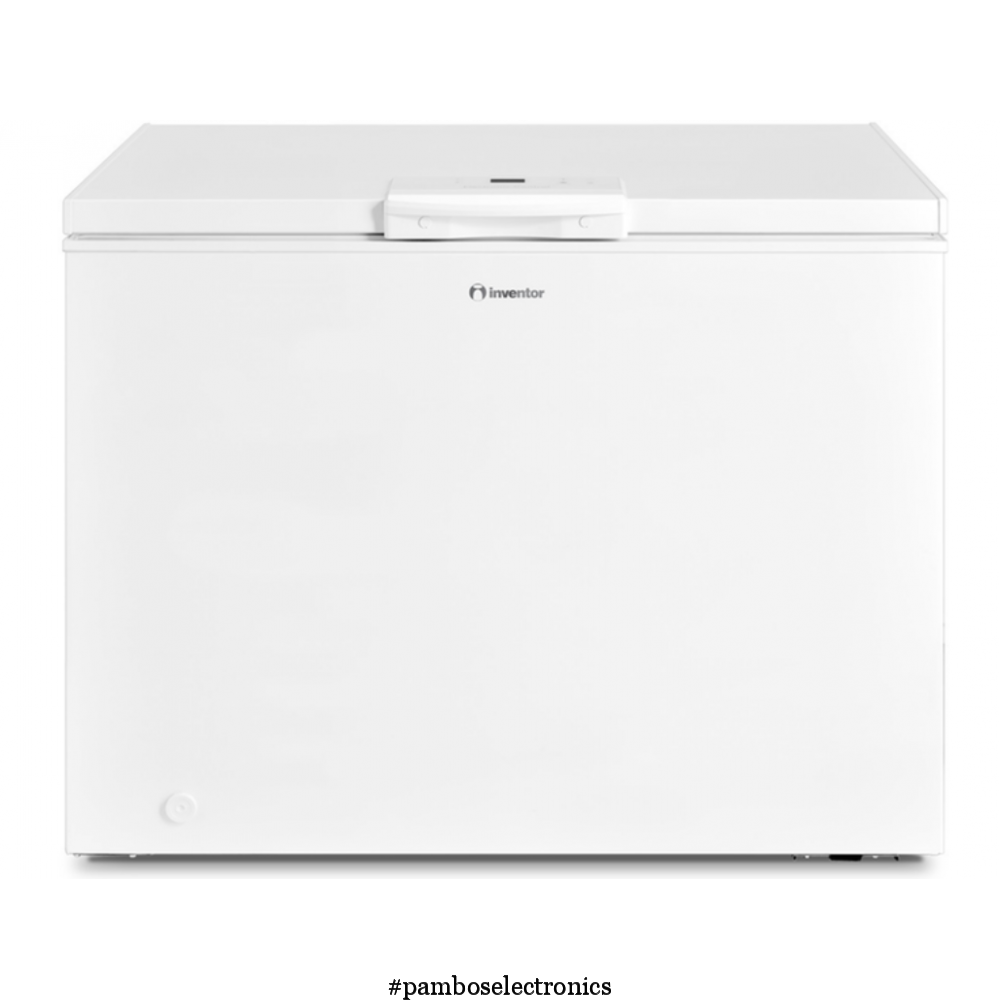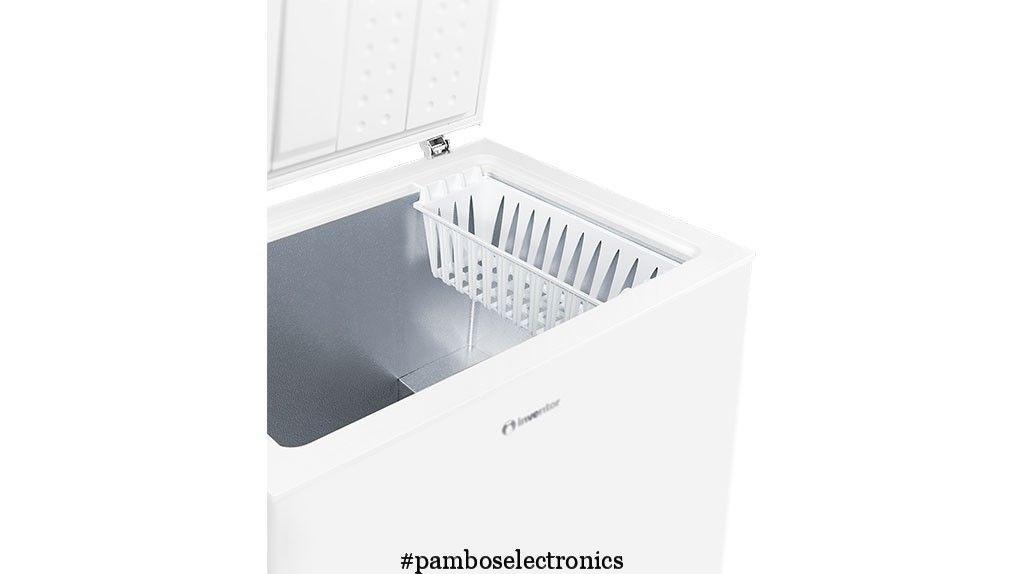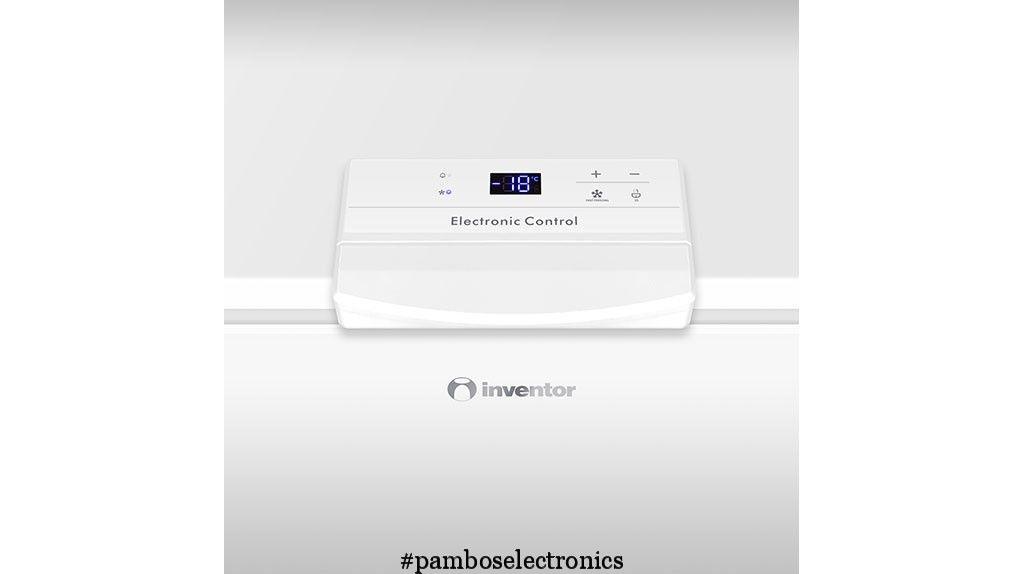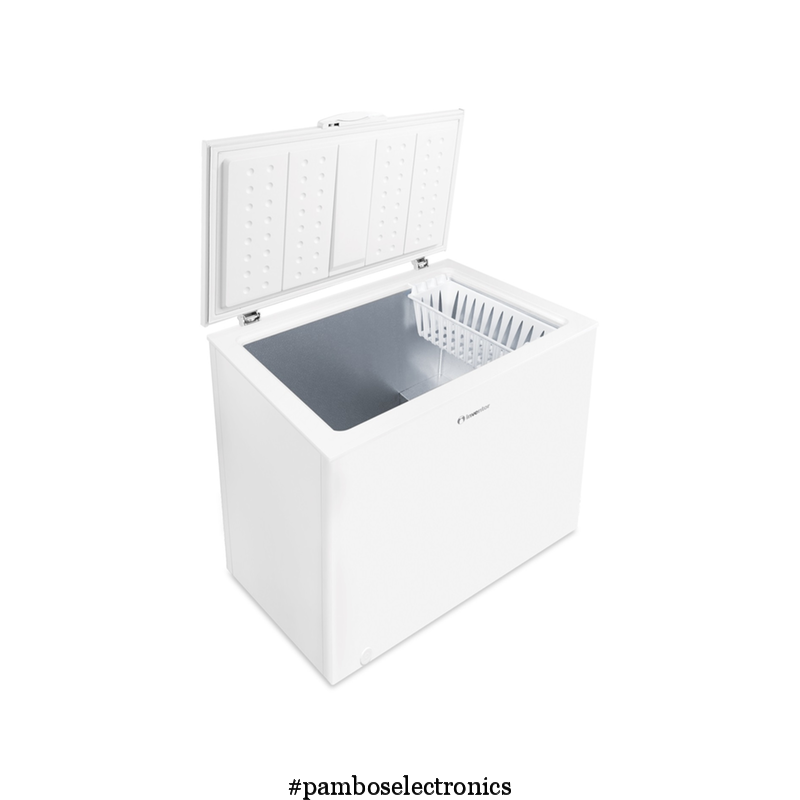 Energy Class E
Net Freezer Capacity 250 liters
Annual Electricity Consumption 215 kWh / year
Temperature Control Electronic
Cooling Type Static
Climate Class T / ST / N / SN
Noise Level 41 db (A)
Autonomy in case of power failure 3,300 minutes
Dimensions (HxWxD) 85 x 111.5 x 69.6 cm
Color White
Lighting
Detachable Basket
Horizontal freezers offer great autonomy so you do not have to worry about power outages, while the detachable basket allows you to easily and quickly store small volumes of food. you are worried that the freezing process for the existing ones will be interrupted. Finally, with Electronic Temperature Control, you set the ideal temperature, saving money and energy.
Electronic Temperature Control
With the electronic control you have the ability to choose the temperature you want, easily and accurately keeping your food in ideal conditions and saving money.
Quick Freeze function
Freeze your food quickly with the Quick Freeze Mode of the appliance. It is suitable in cases when the freezer is renewed with new food so that the freezing process is not interrupted.
Energy Class E
Maximum energy and money savings thanks to the high energy class E. Ensure low annual energy consumption in kW / h, accurate fresh food capacity in liters, low noise level and low acoustic noise emission class.
Great Autonomy in Case of Power Outage
In the event of a power outage, the freezer has the ability to keep food intact for up to 62 hours.
4 Star Freezer
High efficiency, electricity savings and operating costs.
Characteristics:
Appliance Type: Trunk Freezer
Color: White
Energy Class: E
Annual Consumption (kWh / annual): 215
Climate Class: N / SN / T / ST
Total net capacity (Lt.): 250
Net freezer capacity (lt.): 250
Door design: Trunk
Interior lighting:
Adjustable support legs:
Adjustable thermostat:
Noise Level (dBA): 41
Coolant: R600a
Transport Wheels:
Autonomy (h): 3300
Dimensions (LxWxH) (mm): 1115x850x696
Power supply (Ph-Volt-Hz): 1-220-240V-50
Weight (Kg): 43.0
Basic features
Code Manufacturer: 5213008584495
Country of origin: China
Manufacturer: Inventor
Category: Inventor Freezers