Hitachi R-W660PRU7 (GGR) Refrigerator 540 LTRS A+
€1,775.00
1 in stock
Compare
Description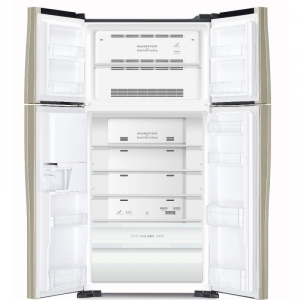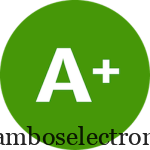 Energy class A +
Annual energy consumption 350 kWh / year
Climate class ST
functions
No frost Yes
Antibacterial filter Yes
Shelves
Folders for fresh products Yes
dimensions
Width 85.5 cm
Height 183.5 cm
Depth 73.7 cm
Weight 90 kg
Other features
Net freezer capacity 396 liters
Net freezer capacity 144 liters
Number of compressors 1
Noise level 41 dB (A)
Compressor Inverter
Compact but high-power inverter compressor capable of providing extremely powerful cooling, generating a large volume of cooled air, while adjusting the cooling power. It also offers low power efficient cooling controlled by the Eco Thermo Sensor microcomputer.
Dual cooling system
It allows independent cooling of the freezer compartments and the refrigerator, which a single fan can not do. Using two fans, the cold air provided by the powerful operation of the inverter circulates quickly and efficiently.
LED digital control panel
You can adjust the indoor temperature with a single touch.
Fast Freezing Mode: A powerful flow of frozen air makes ice and quickly freezes fresh meat or fish, keeping nutrients and flavor.
Energy Saving Mode: Save energy when not using the refrigerator for a long period of time, for example when you go out on vacation.
Child Protection: Prevent children from playing with the control panel.
Super energy saving
By controlling how much and in which compartment the cooled air is supplied, this ensures that there is no energy loss, saving top energy.
Compartments with adjustable temperature
Selection levers allow you to adjust the temperature of each compartment by switching between Vegetables and Dairy / Meat modes. You can also move the left / right separator to change the size of the areas.
***DELIVERY WITHIN 2 WORKING DAYS
***AVAILABLE UPON REQUEST