Amica Gas Cooker Electric Oven 10 functions 6018GE2.3
€399.00
FREE 🚚 in Limassol City!
FREE 🛠️ Installation (i.e. FITTING on the Existing Provisions!)
Quick heating of the oven reaches 150C in just 4 minutes. -20% consumption than A Energy efficiency. Easy dismantling of the door for easy cleaning. 3 glass door. Electric grill in over. Oven capacity: 62L. Electronic timer. 7x rotating control buttons with electronic timer.
1 in stock
Compare
Description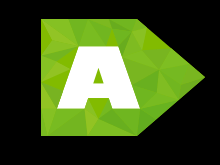 Free standing cooker with electric multifunction airfan oven and upper gas hobs.
Safe temperature (cool touch) glass door.
4 gas hobs at the top. Gas hob 4 burners: – 1 auxiliary burner, Eco, diameter 4.0 cm, power 0.65 kW – 2 medium burners, Eco, diameter 6.5 cm, power 1,4 kW – 1 large burner, Eco, diameter 9.0 cm, 2.4 kW. Cover glass for the hobs. 60cm Width x 89cm Height with the lid shut x 60cm depth.
Colour: White with black.