Aeg X66264MD1 Chimney Hood 625 m³ / hour
€549.00
Aeg X66264MD1 built-in chimney hood 60cm width, maximum absortion of 625 m³/h in inox color features the unique Hob2Hood connection system
Compare
Description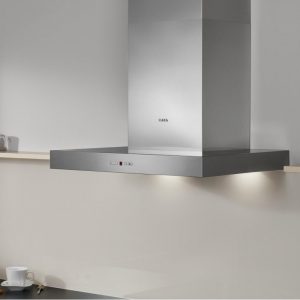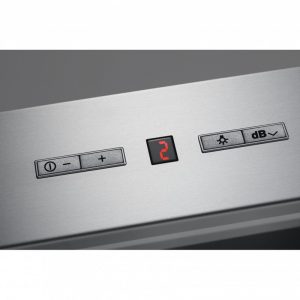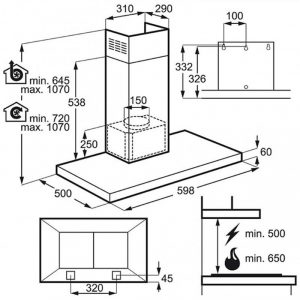 Enjoy advanced remote control over kitchen odours
This cooker hood's unique Hob2Hood connection system communicates by remote control with Hob2Hood hobs, automatically switching on and regulating the fan and lighting according to your cooking needs.
Fantastic visibility of all your pots and pans
This cooker hood's LED lights shine bright light over your entire cooking surface, while spreading an ambient light around the rest of your kitchen.
Natural air, effortlessly and silently.
The sleekly designed AEG hood removes lingering odours quietly thanks to a super quiet breeze technology. So you can have a better environment in your kitchen effortlessly and silently.
Perfomance combined with low energy.
With this hood you will always have low energy consumption without compromising on the performance. Your lightning and air flow will always be impeccable so you can focus on the getting just the right taste
Keep your kitchen clean and fresh
FILTER: This unique, reusable optional charcoal filter is able to effectively reduce bad smells in the kitchen in a very short time.
General characteristics
Modern design in inox color
2 absorption levels +2 intensive
Metal inox filter framework dishwasher safe
Diameter outlet pipe Ø 150 mm
Absorption mode or recirculating (recycling required carbon filter placement – replacement)
Display saturation grease filters
Optical carbon filter saturation indicator
Type and number lamp hood: LED, 2
Type and number of filters: Stainless steel design filter, 1
Specifications
Absorption capacity in the extraction operation (256min / 352max / 625) m³ / hour
Noise levels in the absorption (49min / 56max / 69intensive) dB
Annual energy consumption: 37,8 kwh
Energy Efficiency Class: A
Fluid dynamics class performance: A
Lighting efficiency class: A
Fat efficiency class: D
***PLEASE NOTE: THE PRICE OF THE INSTALLATION IS NOT INCLUDED!
***AVAILABLE UPON REQUEST